Twenty twenty started with a remarkable level of enthusiasm and prosperity. I had completed my residency the previous year and had accepted a position as an associate with the same clinic. The patients and staff were wonderful, and we were getting into a real rhythm delivering high quality oral healthcare for our community. Working in public health, I had the opportunity to treat patients from all walks of life and from many different cultures, and I felt I was answering my calling as a dentist. To top everything off, I was in a location where I wanted to be long term both professionally and personally.

When the Coronavirus first appeared on our shores, I shrugged it off an unimportant and continued with my life a usual. As I began to hear of layoffs and furloughs across the country, I remember telling friends and family I was so thankful that my employer was able to keep our department operating. This continued for two weeks until I got a text message from my office manager one Thursday afternoon at the end of March about a meeting the next morning. At that meeting the last thing I expected occurred.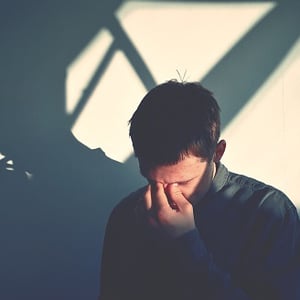 As I walked into the meeting I was surrounded by the entire dental department; friends and colleagues whose company I had enjoyed and whose hard work had done so much to help our community. The meeting was brief and impersonal, due to unforeseen and uncontrollable circumstances, our dental department would be greatly downsized. Fifty of my colleagues, including dentists, hygienists, office staff and assistants, as well as myself found ourselves unemployed that morning.

That afternoon I took to Linkedin, Careerbuilder, Indeed, and many others to find a way to make rent, which was coming due in less than a week. Ultimately, I was unable to find the means to continue living in my apartment. I had never expected that nine years of higher education and hundreds of thousands of dollars of student debt would lead to this. I packed my entire life into a storage unit and returned home to live with my parents.

Trying to rebuild my life since then has been extremely difficult. My parents live four hours away and every opportunity, interview or apartment showing puts increasingly more miles on my already aging car. I attempted to look for a job near their home but due to the Coronavirus and the financial impact on dental offices, there were no opportunities for many months. By August, when openings became more available, I had already signed a contract near my original clinic which does not start until January 2021.
This brings me to the present day. A licensed dentist with advanced training out of work for nine months. While I am excited to begin work again soon, I can't help but be resentful that after all the blood, sweat and tears that I put into this profession that I could be thrown out on the street so easily. I look forward to 2021 and I hope that it is everything dentistry wants and needs it to be. Here's to a safe and productive recovery.

Sincerely,
Your Associate, D.D.S.

Stock photo credits: Simon Josefsson/EyeEm/Getty Images