Dr. Fasnacht submitted photos of his experience at a mass vaccination site at Dodger Stadium in Los Angeles.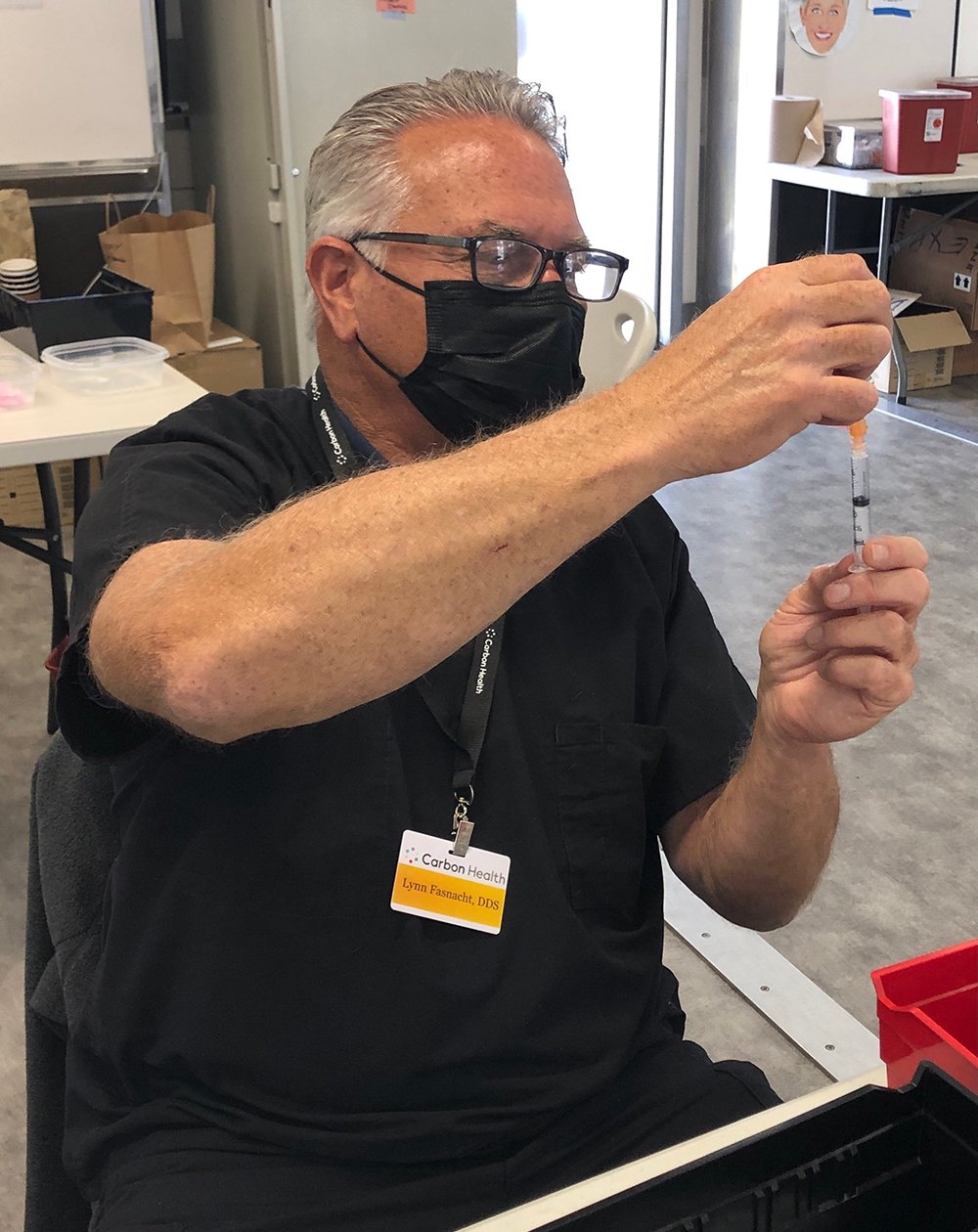 Dr. Fasnacht drawing-up vaccine inside a mobile trailer used for preparing and storing COVID-19 vaccine.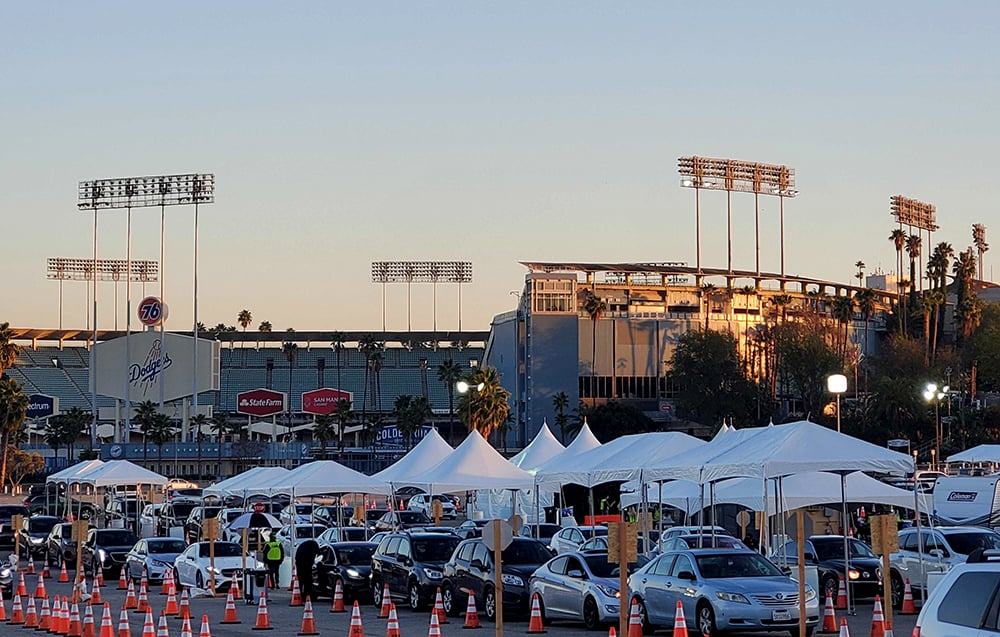 Cars lined up at the mass vaccination site set up at Dodger Stadium.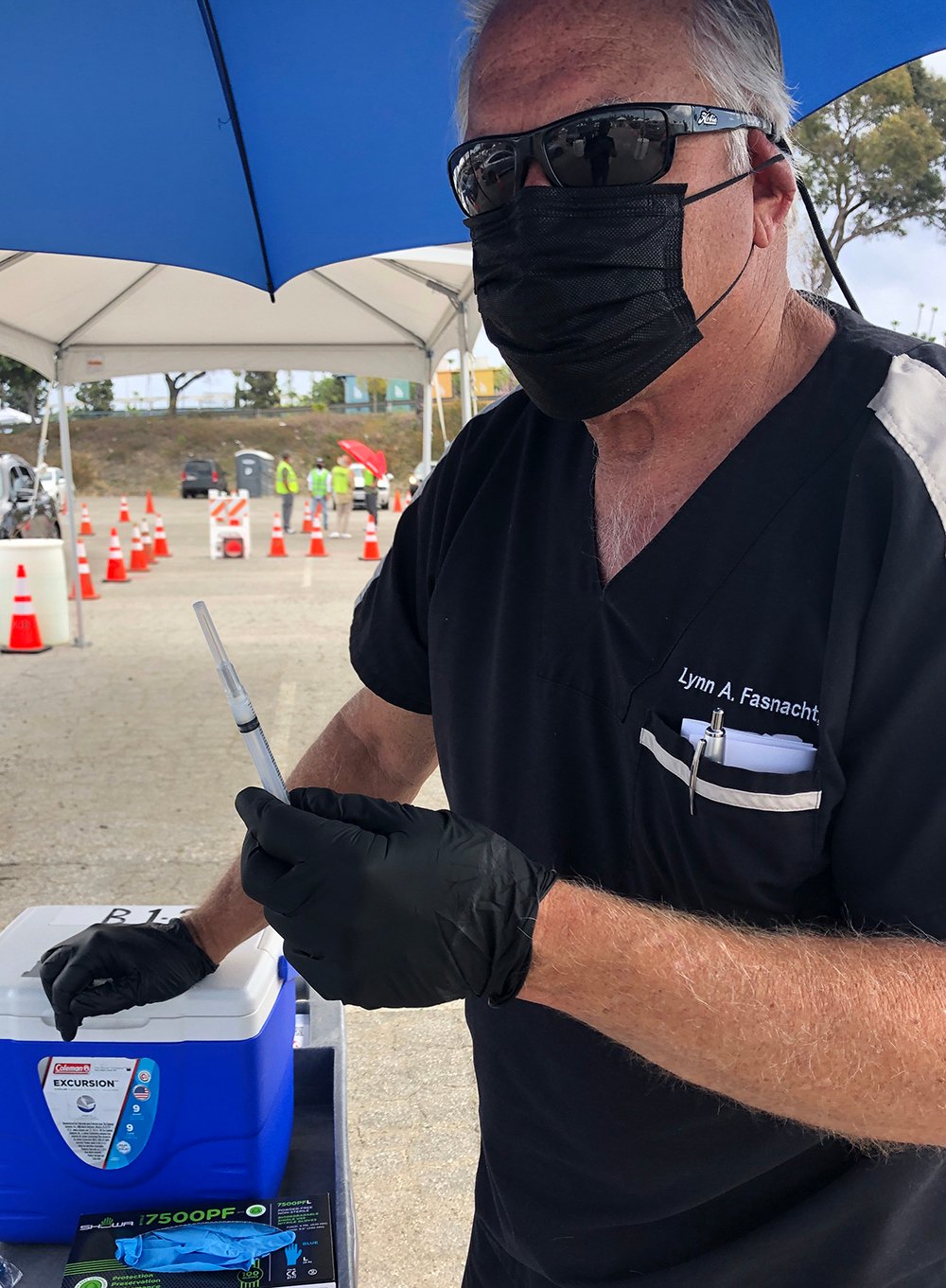 Dr. Fasnacht ready to administer a COVID-19 vaccine.