It was Friday March 13, 2020. Rumors had been circulating the school all week. Seven days earlier, Mayor London Breed had imposed city wide social distancing mandates and travel restrictions after the first two positive cases in San Francisco (SF). Large events were being canceled; older residents were being told to stay home; and schools were moving their instruction online. I was supposed to attend the ADEA conference in Maryland that weekend and it was canceled at the last minute. What was going to happen with the school? Most of our patients and many of our faculty are older and have conditions that increase risk. Hundreds of people travel from throughout the bay area to our clinic every day. It was a ripe environment for the spread of this largely unknown virus.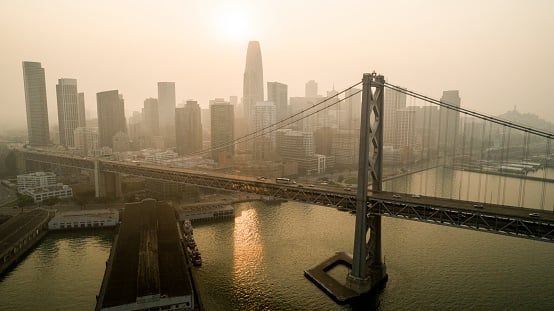 University of the Pacific (UOP) had closed once before during my 1st year of dental school. The Camp fire in November 2018 had made the air quality in San Francisco so bad that the school was shut down for a couple days. When you're a student in the thick of didactics and keeping up with the demands of clinic, a school closure is a bit like a "snow day." Despite the horrific events that trigger the closures (a devastating fire that leveled an entire town or a rapidly growing global pandemic), there is a tinge of excitement when the school shutters because exams get rescheduled and you get to stay home. I remember debating with one of my classmates who was adamant that the school should close due to COVID to protect the students and patients. At the time, I felt that closing the school meant lost learning for us. As young and healthy students, I felt like we were low risk. How wrong I turned out to be.

At 11:29 a.m., a school wide email went out announcing that the clinic would be closed for the next two weeks. We were told to reschedule all of our patients. I had delivered an immediate denture on Tuesday after full-mouth extractions and my patient was scheduled the following week to get it adjusted. I ran over to the removable department and asked if I could squeeze the patient in that same day. The patient came in at 3:30 p.m. and that was the last time I saw a patient for the next four months.

Initially patients were frustrated, then they were understanding, and eventually they felt ambivalent as they watched the world around them grind to a halt.

The two-week closure quickly became three weeks as more county and state mandates went into effect. With each new announcement I called all of my patients to reschedule them, only to call them again two weeks later as the closures were extended. Eventually I just stopped rescheduling them once it became clear that there was no end in sight for the shutdown. Initially patients were frustrated, then they were understanding, and eventually they felt ambivalent as they watched the world around them grind to a halt.

Didactic classes moved online and the faculty became accustomed to lecturing to silent computer screens. For the first several weeks, the first 5 minutes of every lecture was filled with exasperations from our instructors as they navigated the new world of Zoom, Webex, and Microsoft Teams. As the YouTube generation, my classmates and I adapted quickly, even choosing to watch our lectures at 1.5x or 2x speed just in time for exams! Although it was forced upon us by the pandemic, the transition to online lectures has been a silver lining for both instructors and students pushing us to explore new modalities in asynchronous teaching and learning.

A typical day during the shutdown involved waking up around 7 a.m. and having breakfast with my 1-year-old son. The two of us usually went for a run with the jogging stroller. If my wife wasn't working that day then I watched my lectures streamed real-time from 9-11. Otherwise, I recorded them and watched them while my son was napping. With all of the extra time, I started a Zoom book club with some of my classmates. Facilitated by our instructor Dr. Natasha Lee, we worked through several titles in personal finance and practice management ("Making it Easy for Patients to Say Yes," "7 Habits of Highly Effective People," and "The White Coat Investor," to name a few). In the afternoons, my son and I usually went for a hike at a local trailhead. In the evenings, my wife and I cooked dinner together and played board games or watched a show after my son went to sleep. Having so much uninterrupted time with my son and my wife was a bright spot during the pandemic.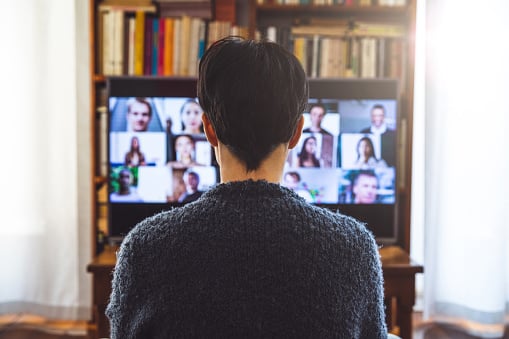 Starting on June 8th, we were able to return to campus for sim lab only. It felt strange returning after almost 3 months with lots of changes big and small. Before entering the building, we had to fill out an online questionnaire confirming that we had no symptoms and no contact with a positive COVID case. We have our temperatures scanned at the door daily and we did N95 mask fit testing. All of the furniture in the building had been rearranged to facilitate 6-foot distancing. The senior students graduated in mid-June with a virtual ceremony and little of the pomp and circumstance they had expected.

On July 13th the clinic resumed at 25% capacity. In order to keep patients as safe as possible, we were given 40 appointment slots for the quarter. This worked out to one patient every other day. The rest of the time we assisted our classmates or worked on simulation projects. At first patients were reluctant to return to clinic but eventually it started to pick up. Like many private practices, there was a huge backlog of undelivered crowns and dentures. We were meeting many of these delivery patients for the first time since their previous student dentists had graduated. Talking to friends at other dental schools in Los Angeles where the number of cases were higher, it was clear that their schools were less prepared. Many of them were opening slower and with less PPE.

Throughout this process the administration at UOP has been thoughtful about how to balance the safety of students and patients while keeping their promise to graduate clinically competent students. That hasn't been without friction, at times creating extra hurdles to schedule appointments. Under our agreement with the SF Department of Health, all treatment with an aerosol generating procedure required that patients get a COVID test prior to treatment. Sometimes tests were delayed as much as a week causing appointments to get rescheduled and rendering the results useless. I've had some patients now get 4 separate COVID tests as we work through their treatment plan. Cavitrons are banned and polishing after a prophy is only allowed with a recent COVID test. As things improved outside the school and cases declined by the end of August we expanded to 50% capacity and eventually full capacity by the beginning of October.

So far we've been fortunate enough to not have any major outbreaks at the school. There have been isolated cases with individual staff and students quarantining. Other dental schools have been less fortunate with the entire 2nd year dental school class quarantining at Marquette and a large group of students contracting COVID at UMKC. As cases ramped up hroughout the country in November our school began requiring onsite weekly testing of all students and staff. For Thanksgiving and Christmas, any student traveling out of state was required to quarantine for two weeks. We are all anxiously following rising rates and wondering if another shutdown is imminent. While the prospect of a vaccine provides a glimmer of hope, it will be long after our graduation when things resume to some sense of normalcy.

The pandemic has been a lesson in balance. I find myself caught between frustration at new challenges and admiration at the tremendous efforts of school administration to keep everyone safe. I reschedule patients who couldn't get a COVID test in time, work to stay connected to classmates when we are physically separate, and plan for the reality that I will graduate with significantly less clinical experience than expected. At the same time, I marvel at the fact that UOP has been open for 5 months now with few isolated positive cases, no instances of patient to provider transmission, and effective dental care provided to hundreds of patients every day. This is our new reality, and now more than ever I am filled with gratitude for health, access to quality medical care, and the promise that someday we may regain some sense of normalcy.

__________

Kenji O'Brien is a 3rd year dental student at UOP. He grew up in Davis and his father (Michael O'Brien) is a general dentist in Sacramento. Kenji graduated from Brown University in 2009 and Stanford University in 2011. Before dental school he worked for 6 years as a high school science teacher. After graduation from UOP, Kenji will be doing a GPR at the VA in Sacramento and will moonlight in his father's dental practice.

Stock photo credits: LeoPatrizi/E+/Getty Images JasonDoly/iStock/GettyImages Plus