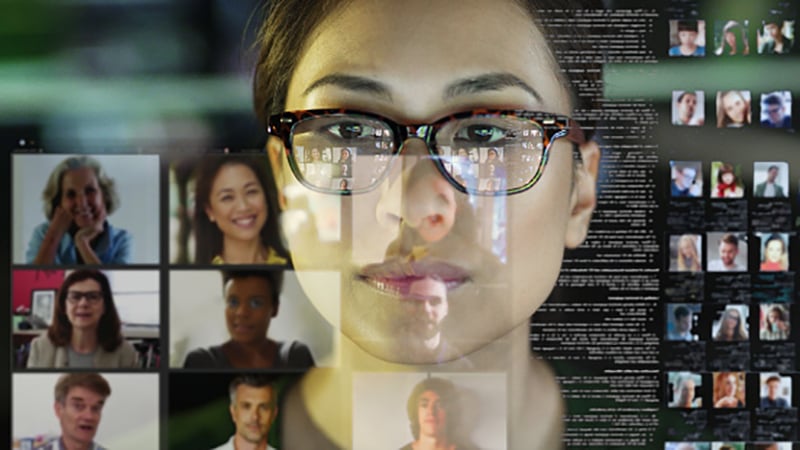 Murad Alrashdi, BDS, MS, MAS1, Ahmed Hameed, BS2,

1Department of Orthodontic and Pediatric Dentistry, College of Dentistry, Qassim University, KSA
2Microbiology and Immunology graduate, Biology Department, University of Texas, San Antonio, USA


---

Abstract
Introduction: COVID-19 has impacted the economic, academic and clinical pursuits of dental educational institutions and dental students. After the ADA and regulatory bodies like the CDC announced the need for social distancing and for dental clinics to prioritize the safety and well-being of their staff, dental educational institutions have been burdened with figuring out how to adapt. This review attempts to answer specific questions and help develop recommendations for reinventing dental education by discussing dental institutions', dental students', and dental educators' responses to COVID-19.

Practical implications: Innovations in technology will continue to influence how dental schools adapt to the changes caused by COVID-19 and better prepare dental education institutions for potential future public health disruptions. Dental schools may need to reinvent their education system to improve didactic, preclinical, clinical, administrative, research, and graduation components of dental education in response to the changes caused by COVID-19.

Conclusions: This article summarizes current recommendations from the literature and makes further suggestions for dental education administrators and faculty to help dental schools adapt to the changes caused by COVID-19 and other potential future public health disruptions.

Keywords
COVID-19, dental education, education technology, educational innovation

Introduction
In recent months, the global pandemic spread of Severe Acute Respiratory Syndrome-CoV-2 (SARS-CoV-2) virus, the causative agent of COVID-19, has caught the attention of disease and medical experts worldwide. COVID-19 has mainly been known for causing upper respiratory tract infections with manifestations ranging from mild common cold to severe pneumonia.1 While the negative impact of COVID-19 on medical and nursing fields is quite obvious, other health fields such as dentistry are also struggling to cope with the pandemic.2,3 In fact, the close proximity of dentists to patients' saliva, blood, bodily fluids and aerosols results in a high risk of transmission to dental practitioners.4 Dentistry has been classified by the Occupational Safety and Health Administration as a very high exposure risk job due to the invasive and aerosol-generating procedures dentists perform.5 With such a high risk of viral transmission in dental settings, the COVID-19 pandemic has had a negative impact on the economic, academic, and clinical pursuits of dental education institutions and dental students.2,3,6 After the American Dental Association (ADA) and regulatory bodies like the Centers for Disease Control (CDC) announced the need for social distancing and for dental clinics to prioritize the safety and well-being of their staff, dental education institutions have been burdened with figuring out how to adapt.2,3,7,8 Although the ADA, CDC, and state and local agencies offered general guidelines for dental settings, official recommendations for dental education institutions for measures like social distancing and infection control were lacking.8-11 Because local and state regulations vary widely, dental schools have been making decisions based on the recommendations provided by their localities.12-14 As such, the changes made to dental education and the resulting impact on students and faculty varies widely from dental school to dental school.

What changes are dental education institutions making to protect dental students from COVID-19 while maintaining the continuity of dental education? How are dental students coping with such changes? What implications do these changes have on faculty and administrators?

Such questions are being raised in order to determine how dental education may be reinvented. In this review, we attempt to answer these questions by discussing the responses of dental institutions, dental students and dental educators. Further, we suggest how dental education administrators and faculty can help their schools adapt to the changes caused by COVID-19 and other potential future public health disruptions.

What changes are dental education institutions making to protect dental students from COVID-19 while maintaining the continuity of dental education?

A review of the currently available literature found that dental schools are making changes to academic and clinical procedures, administrative policies and research activities.9 The American Dental Education Association (ADEA) has noted that most dental schools in the United States initially sent students home based on general guidelines from federal, state, and local authorities as they planned to assess possible changes to dental education programs.6,14 Face-to-face didactic courses and hands-on laboratory activities were moved online as dental schools adopted new technology, while virtual curricula, school-sponsored events and travel were suspended. Necessary meetings were performed with social distancing measures in place to mitigate the spread of the virus.6,9,10,14-16

Alternative models of education and evaluation, such as live and prerecorded online lectures, virtual problem-solving activities, and computer-based reports and exams, once considered unacceptable, were being implemented by dental schools in response to COVID-19.2,17 Furthermore, schools utilized assessment software for virtual exams and quizzes in combination with an artificial intelligence program to record students and report suspicious activity.18 To ensure that test-taking rules were not violated, instructors monitored students to confirm that they were seated and that other programs were not running during the exam.19

On the clinical front, Texas A&M University and University of Illinois dental schools added screening protocols for treating emergency cases based on the CDC guidelines. Notably, patients who were ill or who had traveled to areas affected by the virus had their dental appointments rescheduled.15 The Dental College of Georgia at Augusta University has reported a more thorough screening/triage process to lower the transmission risk for their emergency cases.20 This process included phone interviews to determine if a patient had any COVID-19 symptoms, a positive COVID-19 test result, or exposure to COVID-19. Also, pretreatment physical exams in a facility separate from treatment rooms were performed with both the patient and provider wearing masks. In the treatment rooms, providers wore N95 respirator masks and face shields among other PPE, and performed treatments using high-volume evacuator (HVE) suction and rubber dams to reduce aerosol generation during dental procedures. To reduce the risk of cross-infection, each treatment room was used only once every 24 hours to allow for aerosols to settle onto surfaces and facilitate disinfection. Treatment rooms were then disinfected with 62–71% ethanol or 0.1% sodium hypochlorite solution prior to use. Dental care providers were divided into teams that were temporally and socially separated. Each team provided care for 1 week, followed by 2 weeks of self-isolation to help reduce the likelihood of exposing the entire clinical department to even a single infected provider.20

How are dental students coping with such changes?

The many changes being made to dental school operations have forced dental students to adapt. Some students have been missing their classmates, restorative lab activities, and opportunities to work on practical hand skills.18 Others have struggled keeping up with academic and clinical schedules since switching to virtual learning platforms. Students with small children have had an especially difficult time staying focused, but are also thankful for the time they get to spend at home with family.19 Dental students also deal with general stress about the COVID-19 crisis, including fear of getting infected and anxiety about redesigned classes.2,9 Students have also missed out on extracurricular activities like volunteer clinics and programs. On a positive note, due to fewer activities, some students have reported that they are getting more sleep and feel more energized.19

With regard to curriculum changes, a dental student at Texas A&M College of Dentistry noted that despite some minor technical glitches, learning new concepts and techniques online has continued without delay, as current students are part of a generation that is very much used to technology. As such, they can easily adapt.18 At Texas A&M, some dental students have weekly online meetings with faculty and administrators to offer feedback on how the changes have been affecting students.18 However, at the University of Maryland School of Dentistry, some students have struggled to transition from a social classroom setting to a lonelier online learning environment.19 These students miss more structured learning, including direct in-person access to a professor for help with challenging topics. Other students have had to work around spotty internet connections. One student indicated that the main points a professor wants students to understand in a PowerPoint lecture can be missed. Students may instead spend more time on topics that professors did not intend students to concentrate on.19

In addition to patient concerns about contracting COVID-19 from visiting dental school clinics, financial strain has also made patients more reluctant to obtain elective dental treatment.3,10 Many patients have lost dental insurance benefits as a result of rising unemployment due to the pandemic. Fewer patients seeking treatment for the foreseeable future will result in less clinical work for students, which has a major impact on dental students' ability to complete their clinical requirements.3,10 One third-year dental student at the University of Maryland stated that most third-year dental students are worried about the appointments they have had to cancel, as some of them included extensive cases requiring months of treatment.19

What implications do these changes have on faculty and administrators?

Dental school faculty and administrators are also adapting to changes in dental school education during the COVID-19 pandemic. One faculty member in the department of biomedical sciences at Texas A&M College of Dentistry praised the new technology and its ease of use. However, another faculty member at the same institution stated that facial expressions cannot be seen very clearly on screen and key "a-ha" moments can be missed.18 Meanwhile, dental school administrators have been working to make sure that the academic and clinical changes made to protect dental students and faculty were compliant with accreditation standards.9 In April 2020, the Commission on Dental Accreditation (CODA) directed all dental schools with CODA-accredited dental programs to submit a "report of interruption of education."9,21 The report requires dental institutions to state all disruptions to didactic, laboratory, preclinical, and clinical parts of their education program along with a detailed plan for temporary solutions aimed at maintaining accreditation standards and continuity of dental education. These plans may include solutions such as distance learning and alternative forms of assessment.9,21
While the impact of COVID-19 on dental students, faculty, and administrators is very important, the pandemic's impact on research activities at dental schools should not be ignored. The pandemic has had both positive and negative effects on dental school research programs.2,3,6 Some positive effects include more time for researchers to work on publications, new funding opportunities for dental researchers to submit recommendations and proposals related to the impact of COVID-19 on dental health and education, and further opportunities for innovation in the way dental education is conducted.2,3 Negative effects on dental research are also apparent. Due to social distancing measures and other guidelines issued by health authorities, which led to a pause in all non-emergency dental procedures and non-essential research activities, many clinical and laboratory-based dental research projects at dental schools were suspended and/or delayed.2,6 In addition, many research meetings and conferences were cancelled, which impeded research presentations and collaborative efforts between institutions conducting dental research.6 Disruptions to dental research activities have also affected promotion and tenure decisions for clinical and adjunct faculty participating in research.6 As a result, some dental schools have implemented policies that give faculty members more time to complete their research activities and requirements for promotion.6

Practical implications and recommendations
Based on the existing changes being made to dental education, many recommendations have been made to help protect students, faculty, and staff and help minimize disruptions to the education of dental students. These recommendations consist of measures to help improve didactic, preclinical, clinical, administrative, research, and graduation components of dental education in response to the changes caused by COVID-19. Overall, dental education institutions should follow the latest guidelines and regulations offered by the CDC, ADA, and local health authorities as they reopen.

To help students and faculty greatly affected by fear, pressure, personal despair, or death of a family member caused by COVID-19, dental schools should provide psychological and counseling services. According to a review published in the Journal of Dental Education, to help calm fears and panic, dental schools should commit to quickly disseminating information on the school websites regarding important policy changes and decisions affecting students, faculty, and the patients they serve.9 Grading policies, attendance, and assignment deadlines could also be changed with the goal of reducing student anxiety. In addition, faculty and administrators should be offered the option to telecommute and should be provided with operational protocols that clearly define responsibilities in the new educational landscape.

Online software platforms like Zoom, WebEx, and Panopto allow didactic courses to be offered as live or pre-recorded lectures.6,9 Other software programs like Canvas and ExamSoft can be used to conduct online exams and provide proctoring services from third-party companies.6,18,9 One review recommended incorporating synchronous and asynchronous teaching methods into the curriculum.9 For example, students can be required to go through online modules and then take part in a live online seminar where comprehension is assessed through solving problems. Programs like VoiceThread and EDpuzzle can help faculty implement these teaching methods. Like some dental schools have already done, we recommend students use webcams during exams, allowing artificial intelligence programs to monitor students and make sure testing remains fair.

As dental schools resume clinical operations, it is important to minimize the risk of COVID-19 transmission in their clinics. We recommend that a screening and infection control protocol similar to the one implemented by the Dental College of Georgia at Augusta University be used.20 This process includes prioritizing emergency dental cases, instituting multiple screening or triage checkpoints, temporally and socially spacing teams, and following strict infection control protocols in treatment rooms.

We support the recommendation for use of hand scaling techniques, anti-retraction handpieces, rubber dams, and HVE, all of which help minimize aerosol production during dental procedures. The use of high efficiency particle air filtrations systems is also advised to further reduce the risk of airborne pathogen spread. Furthermore, faculty and students should be reminded to observe proper hand hygiene by washing their hands thoroughly before and after contact with patients or equipment in the treatment rooms. Before dental procedures, patients should be required to perform antiseptic mouth rinses and dental care providers should be equipped with adequate PPE that includes full-length gowns, respirators, face shields, and disposable gloves. After dental procedures, clinical waste must be considered infectious and stored and labeled in waste bags according to local regulations for managing biohazardous waste.

In addition to implementing adequate infection control procedures in the clinic, dental schools should include infection control in their curricula. Current dental school infection control curricula mainly cover bloodborne pathogens, while airborne pathogens are largely ignored.23 Thus we support recommendations to include airborne pathogen infection control as a significant part of dental education curriculum. Dental schools should also consider creating infection control committees to evaluate how students and faculty implement infection control guidelines.
In addition to infection control measures, the CDC recommends the use of telehealth services in dental settings.8 Teledentistry, which is the remote application of dental guidance, education, and treatment through the use of online platforms or telephone services, should be taught and employed by dental schools as an alternative to in-person visits for non-emergency dental care. Teledentistry not only helps dental schools conserve limited PPE reserves, but also aids in patient triage.6,23,24 Teledentistry is a largely Health Insurance Portability and Accountability Act (HIPAA)-compliant technology thanks to the expanded use of telehealth services in the medical field.3 In addition, insurance companies now offer reimbursement for teledentistry services and many state officials and boards have approved their use.3 Therefore, we recommend that dental schools employ this technology as part of their changes to clinical dental education.
As dental schools reopen, fewer patients are expected to visit clinics for non-emergency treatment due to health concerns and financial strain caused by the COVID-19 pandemic. To compensate for the loss of live patients, virtual education programs and manikin exercises may help students and faculty continue clinical activities. In addition, virtual reality (VR) simulation and haptic technology can provide dental students with the ability to touch and feel virtual tooth tissues, and has the potential to improve hand-eye coordination and motor skills. However, VR and haptic technologies are not yet portable. More innovations will be needed before they can be practical for use in distance learning. Further, virtual simulation sessions in their current form cannot fully replace a hands-on clinical approach. Therefore, simulation technologies will have to remain supplemental for now.

Alternatives to patient-based clinical activities must be explored. For instance, student representatives from the American Student Dental Association (ASDA) sent letters to state dental boards asking for a change in requirements to help dental students obtain their initial dental licensure.25 In one such letter from the ASDA chapter presidents of the three Texas dental schools, students stated that they are unable to take patient-based exams to complete licensure requirements due to COVID-19 and dental school closures, and asked that new alternative exam models be accepted. They offered several alternative examinations for state dental boards to consider, including the Dental Licensure Objective Structured Clinical Exam (DLOSCE), developed by the ADA's Joint Commission on National Dental Examinations. The DLOSCE assesses dental students' clinical skills without requiring them to perform procedures on a live patient.25 Over the last decade, stakeholders in dental education have advocated for eliminating licensure exams administered on live patients. A move from live patient-based exams to manikin-based exams has been described as a more modern and ethical approach to dental licensure.3 As a result, we recommend that dental schools also request state dental boards to approve these alternatives so that their senior students may not experience delays in dental licensure.
If not permanently adopted, these alternatives can at least serve as temporary solutions to help students when dental schools reopen – ideally, having completed these alternative activities, students progress faster and have more time for completing other clinical activities. For students in dental residency programs, we support the recommendations that suggest using peer-review and faculty panels to evaluate residents' clinical care completed before dental school closures. Finally, for dental schools following social distancing guidelines or in areas under stay-at-home orders, we support recommendations to have graduates and their families celebrate graduation at home or through video communication platforms.

As dental schools begin to reopen, research operations should follow the CDC and ADA COVID-19 guidelines for dental settings, including social distancing protocols and PPE policies.2,7,8 The type of research dental schools prioritize will vary, but dental schools have to consider that laboratory-based research projects are less likely to involve direct patient contact than are clinical-based research projects, and are thus easier to resume during the reopening process. Finally, dental school administrators should consider how faculty research activities were affected by the closing of dental schools before making promotion and tenure decisions.

Conclusion
The systemic changes to dental education in response to COVID-19 have exposed many dental school weaknesses and strengths. Although dental school curricula are based on educational delivery models that are over 50 years old, new innovative technologies are helping dental schools reinvent the way dental education is done. This is reflected in the recommendations made in this review. New innovations in technology will continue to influence how dental schools adapt to the changes caused by COVID-19, and will better prepare dental education institutions for potential future public health disruptions.

References
Fallahi HR, Keyhan SO, Zandian D, Kim SG, Cheshmi B. Being a front-line dentist during the Covid-19 pandemic: a literature review. Maxillofac Plast Reconstr Surg. 2020;42(1):12

Barabari P, Moharamzadeh K. Novel coronavirus (COVID-19) and dentistry-A comprehensive review of literature. Dent J (Basel). 2020;8(2)

Saeed SG, Bain J, Khoo E, Siqueira WL. COVID-19: Finding silver linings for dental education. J Dent Educ. 2020.

Peng X, Xu X, Li Y, Cheng L, Zhou X, Ren B. Transmission routes of 2019-nCoV and controls in dental practice. Int J Oral Sci. 2020;12(1):9

U.S. Department of Labor, Occupational Safety and Health Administration. Guidance on preparing workplaces for COVID-19. https://www.osha.gov/Publications/OSHA3990.pdf OSHA 3990-03 2020. Accessed June 24, 2020.

Elangovan S, Mahrous A, Marchini L. Disruptions during a pandemic: Gaps identified and lessons learned. J Dent Educ. 2020.

As Dental Practices Resume Operations, ADA offers Continued Guidance, American Dental Association. https://www.ada.org/en/press-room/news-releases/2020-archives/may/as-dental-practices-resume-operations-ada-offers-continued-guidance. Accessed June 28, 2020.
Guidance for Dental Settings, Centers for Disease Control. https://www.cdc.gov/coronavirus/2019-ncov/hcp/dental-settings.html Accessed June 24, 2020.

Iyer P, Aziz K, Ojcius DM. Impact of COVID-19 on dental education in the United States. J Dent Educ. 2020;84(6):718-22.

Desai BK. Clinical implications of the COVID-19 pandemic on dental education. J Dent Educ. 2020;84(5):512.

Summary of ADA guidance during the COVID-19 crisis, American Dental Association. https://success.ada.org/~/media/CPS/Files/COVID/COVID-19_Int_Guidance_Summary.pdf. Accessed June 24, 2020.
Framework for Healthcare Systems Providing Non-COVID-19 Clinical Care During the COVID-19 Pandemic, Centers for Disease Control. https://www.cdc.gov/coronavirus/2019-ncov/hcp/framework-non-COVID-care.html. Accessed June 26, 2020.
COVID-19 State Mandates and Recommendations, American Dental Association. https://success.ada.org/en/practice-management/patients/covid-19-state-mandates-and-recommendations?utm_source=adaorg&utm_medium=covid-resources-lp&utm_content=stateaction&utm_campaign=covid-19&_ga=2.164286717.333362180.1586291400-2065192682.1579010925. Accessed June 24, 2020.
Response of the Dental Education Community to Novel Coronavirus, American Dental Education Association. https://www.adea.org/COVID19-Update/. Accessed June 24, 2020.
Dental schools take proactive steps in response to coronavirus outbreak, American Dental Association. https://www.ada.org/en/publications/new-dentist-news/2020-archive/march/dental-schools-take-proactive-steps-in-response-to-coronavirus-outbreak. Accessed June 24, 2020.

Stoopler ET, Tanaka TI, Sollecito TP. Hospital-based dental externship during COVID-19 pandemic: Think virtual! Spec Care Dentist. 2020.

Quinn B, Field J, Gorter R, Akota I, Manzanares MC, Paganelli C, et al. COVID-19: The Immediate Response of European Academic Dental Institutions and Future Implications for Dental Education. Eur J Dent Educ.

Going virtual: Distance learning amid COVID-19 pandemic, American Dental Association. https://www.ada.org/en/publications/new-dentist-news/2020-archive/april/going-virtual-distance-learning-amid-covid19-pandemic. Accessed June 24, 2020.
Dental school during a pandemic, American Dental Association. https://www.ada.org/en/publications/ada-news/2020-archive/april/dental-school-during-a-pandemic. Accessed June 23, 2020.

Long RH, Ward TD, Pruett ME, Coleman JF, Plaisance MC, Jr. Modifications of emergency dental clinic protocols to combat COVID-19 transmission. Spec Care Dentist. 2020;40(3):219-26.

CODA asks accredited dental programs for details on COVID-19 response. American Dental Association, Commission on Dental Accreditation. https://www.ada.org/en/publications/ada-news/2020-archive/april/coda-asks-accredited-dental-programs-for-details-on-covid19-response. Accessed June 24, 2020.

Meng L, Hua F, Bian Z. Coronavirus disease 2019 (COVID-19): Emerging and future challenges for dental and oral medicine. J Dent Res. 2020;99(5):481-7.

Ghai S. Are dental schools adequately preparing dental students to face outbreaks of infectious diseases such as COVID-19? J Dent Educ. 2020;84(6):631-3.

Ghai S. Teledentistry during COVID-19 pandemic. Diabetes Metab Syndr Obes, 2020;14(5), 933–935.

American Student Dental Association. https://www.asdanet.org/docs/covid-19/state-board-letters-sent/texas---letter-to-state-dental-board.pdf?sfvrsn=d9763dd_2. Accessed June 24, 2020.


__________



Murad Alrashdi,

Department of Orthodontic and Pediatric Dentistry, College of Dentistry, Qassim University, PO Box 6700, Qassim 51452, Kingdom of Saudi Arabia
mu.alrashidi@qu.edu.sa



Stock photo credits: Laurence Dutton/E+/Getty Images