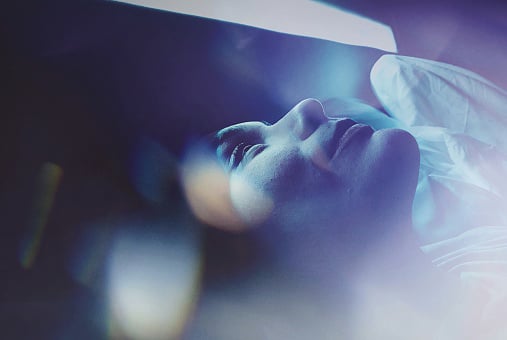 I am awake.
My tumultuous thoughts echo eternally
in the innermost crevices of my weary mind.
We have been a captive audience to the political and social oscillations of our time,
precariously swinging over an abyss of uncertainty in real time, while the
unfamiliarity and fear of "what might be"
render us equal parts numb, excitable, and tense.
Each night,
the relentless friction of this nauseating cacophony of worries
slowly and deliberately chars my essence raw
despite my desperate attempts to
quench the embers.
A raging pandemic.
Families separated.
How could I ever sleep?
And yet, hope remains.
A glimmering, glowing energy slowly emanates from within,
buzzing confidently, pulsing defiantly
in spite of our global, aching soul.
We realize that we have the power
to prevent any divisions within
from becoming any divisions without.
The metallic tang of fatigue keeps me company as I rock myself
back and forth to the unrelenting beat of restlessness.
Yet while I am exhausted, I have a purpose.
To choose Love over Hate.
And Hope over Fear.
I am awake.



__________

Dr. Leila Zadeh
(November 2020)

Stock Photo Credit: Mike Ramierez/EyeEm/Getty Images