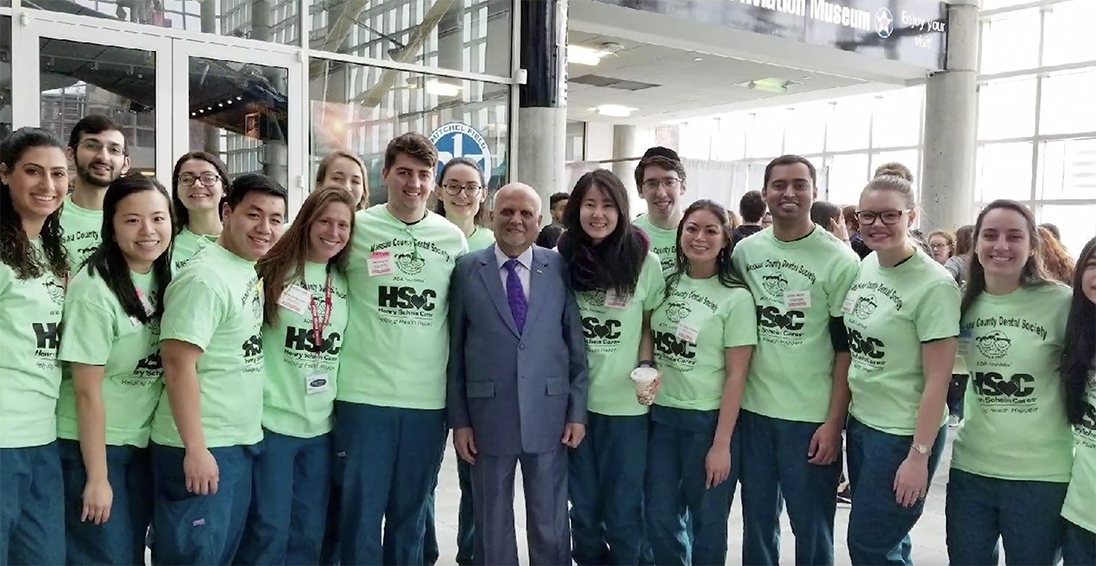 Lesson 1—Hindsight is 20/20...If nothing else, the current state of the world has reinforced for me that time is precious and the fate of our futures always remains unknown. Sometimes the trajectory that our lives will take might change or alter from the flightplan we had originally mapped out and envisioned for ourselves. When such occurs we must remember to persevere and respond appropriately. Take action but do not be overly reactive, for there is a distinct difference between the two.

This was the first of 4 lessons which I shared in my Graduation Speech to my classmates,
faculty, families, friends, and everyone else who tuned in to watch the 43rd Commencement
Ceremony (but first-ever virtual one) of the Stony Brook School of Dental Medicine on Friday,
May 22nd, 2020.

Never in my wildest dreams could I have imagined four years ago that our Graduation Ceremony
would be held over Zoom with each of us tuning in from the comfort of our couches and living
rooms. Although the conclusion to our time in dental school proved to be less than conventional
and part of this 'new normal' world we have become accustomed to in the last 8 months, it was
still a day filled with pomp, circumstance, celebration, excitement, and closure.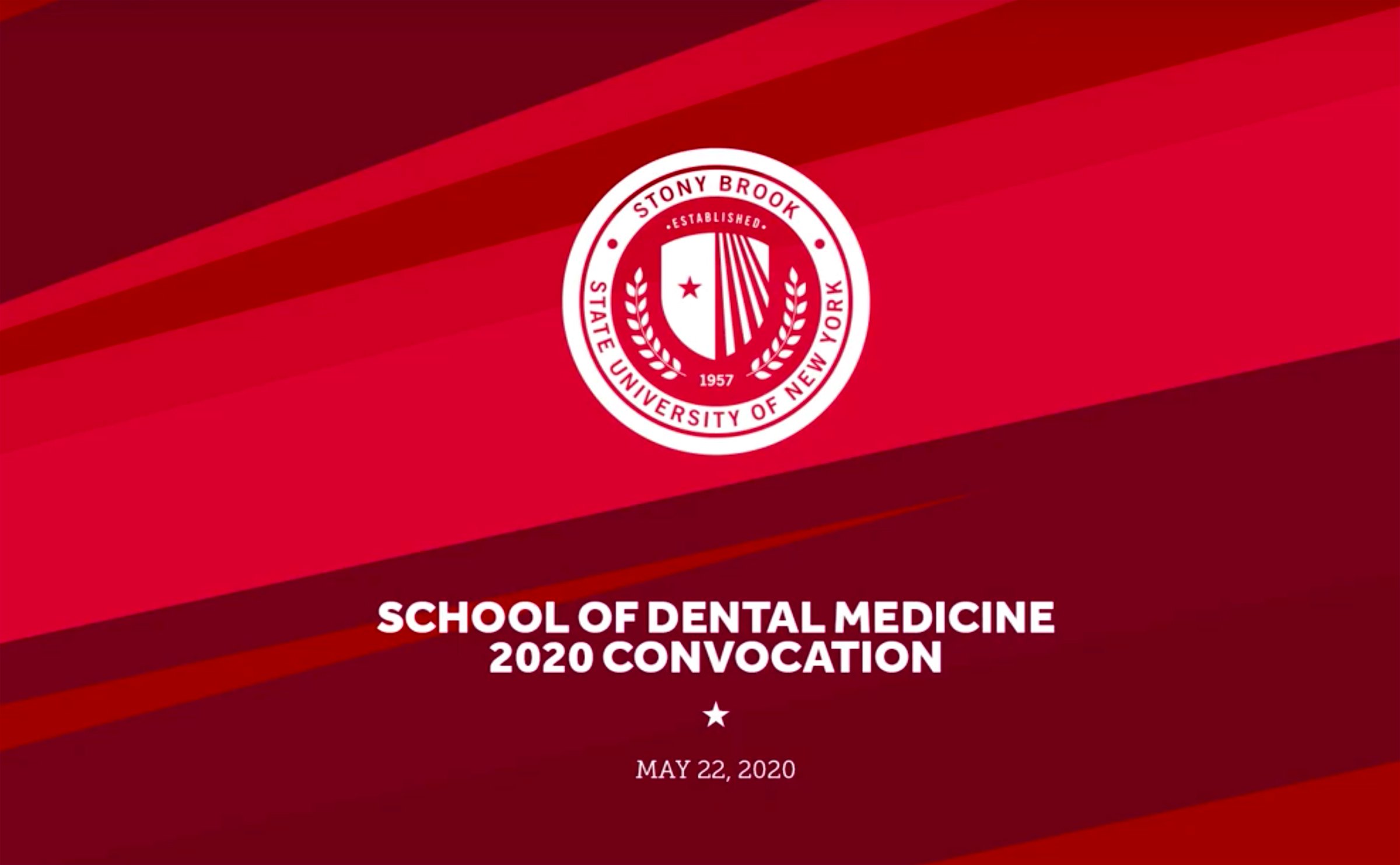 Watch the SDM 2020 Virtual Graduation

As reality began to set in back in late March and early April, I had to have the difficult
conversation with my classmates regarding what we wanted to do to 'celebrate' our conclusion
to dental school. The overall tone of the class was tense and emotions ran high among everyone.
"Should we put together something virtual? Should we try and ride the wave and see if maybe
things would improve by late May? Should we look into postponing celebrations until December
or next spring? Should we just tap out and call it a wash after all these years of hardwork and
dedication?" There truly wasn't a right or wrong answer to any of these questions and it was a
contentious topic to say the least. However, after much deliberation the collective decision was
made to put together a virtual ceremony with hopes to still hold a real hooding in the future.
So we went to work and began discussing with the Administration as to what this new kind of
ceremony might look like, how we should produce it, who would be included, and how to pull it
off. After months of planning and collaboration with a lot of assistance from Stony Brook
University's Media Relations and Communications Department, the final product is the polished
45-minute video in the link above that truly emulates all aspects that our traditional ceremony
would have entailed.

Having had an appropriate amount of time now to reflect on what our graduation ceremony was
like and understand the significance it will play in our lives as new dental professionals and
future healthcare providers, I think above all it proves our tenacity and willingness to accept
change. Acknowledging that our education these last 4 years taught us more than just dentistry,
but rather important life lessons. We were provided with a greater understanding about the need
to be adaptive and ever-willing to handle the unexpecteds of life--whether that be a medical
emergency in your chair or global pandemic sweeping the nation and world by storm.
This same idea was echoed in the Guest Keynote provided by New York State's own and
Immediate-Past ADA President, Dr. Chad Gehani. Stating:

...In challenge there is an opportunity. Sometimes the outcome of a crisis is creation. You are the generation that will emerge from the crisis to enter a new world. I encourage you to let this experience strengthen you. Use what you are learning to be better for yourself,
your patients, and your communities. Use what you are learning to make things better for those coming after you...

If nothing else, a silver-lining from all of this is that we will forever have the video recording of
our graduation to watch and reflect on over time, and years down the line show to our children,
grandchildren, and families. Despite this ending to our dental school career being different than
perhaps anyone has experienced before, I still felt accomplished and proud of my class that day,
everything we had surmounted, and what the future still holds for us. Knowing that this was just
the beginning of the rest of our lifelong careers in dentistry and excited to continue building our
friendships and making memories along the way.

While the sentiments I expressed and thoughts I shared with everyone reflecting on my class'
time in dental school were unique to our situation, I think the broader message is one that all
dental students who graduated this year can relate to. Throughout the spring into the summer I
watched from the sidelines of my social media accounts seeing how friends and peers at all
dental schools around the country were weathering this quote unquote storm we have been living
in. Bearing witness to the variety of unique ways different programs were taking to celebrate
their graduates and seeing first-hand how the Class of 2020 continued to push the envelope and
pave a path of positive change for not only future dental students but the profession as a whole.
From working with the ADA, State Associations, and Regional Boards to advocate for changes
to live-patient licensure exams to stepping up to the plate and volunteering to support front line
healthcare workers. Our graduation and this year may have panned out far different than we
could have ever imagined, but our tenacity, relentlessness, and ambition will continue to catapult
us into the future to reach whatever goals we set out to achieve!

__________

Dr. Jack Lupfer
Stony Brook '20