After many attempts to organize our annual holiday office party, and finally accepting the fact that it must be cancelled for safety purposes, I will enclose this letter in their gift bag and bonus. We usually go all out for this event, such as cooking classes, art classes followed by dueling pianos, learning to curl, and axe throwing. 2020 has slowed us down, but not our appreciation for this great group of professionals!


---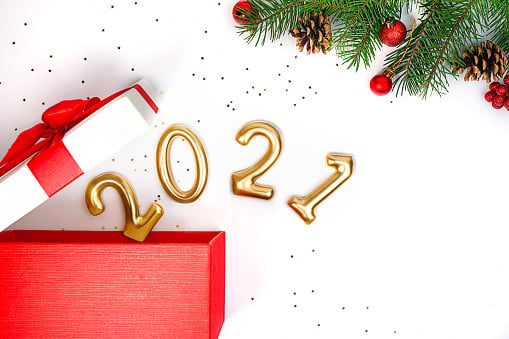 ---

Subject: staff letter
Thank you for taking this 2020 ride with us, as we weather the storm together. Everyone stepped up for the team like true professionals.

Our front office kept us safe by:
Screening, texting, temp checking, wiping, cleaning, masking, delivering forms, making countless calls, in addition to:
Protecting us better than the bouncers at NYC's Studio 54 nightclub
Posting signs similar to: "Thou shalt wear a mask Hygenesis 20:20
Only allowing cool people here - 99.6-ish or below
Keeping patients at least 6 feet apart (or the average length of a CVS receipt!)

Ensured that all washed their hands like they just cut jalapenos, and had to take their contacts out

Meanwhile, in the back …
Our hygienists and assistants kept us safe, and rolling, by:
Screening, wiping, cleaning, masking, calming patients, managing many days in the trenches of calculus and broken fillings/teeth due to Covid bruxism, and geared up "to the nines", which really means adding 9 more layers to the new runway fashion show!
I
n addition to that:
They could have answered the commercial "What are you wearing, Jake from State Farm?" "Ummmm, Hazmat suits!"

They began to cherish, and forage simple kitchen utensils such as spice funnels for our hivac

They learned to show a smile, and compassion with the 5 inches of eye exposure, to keep the patients happy and calm.
They heard conversations such as:
Patient to hygienist: hope you have your jack hammer ready

You (and everyone else on my schedule) are due for FMX

This feels so great, and normal . . .as we were drilling #3

From patient to staff: "thank you for being here"
We learned a few things this year:
2019 – Stay away from negative people
2020 – Stay away from positive people
2019 Everyone is trying to keep up with the Jones's
2020 Everyone should try to keep up with the Wilson's
(Wilson behind the fence in Home Improvement, and the Wilson ball in Castaways)

Dr. Stachel and Michelle failed in the 6 ft distancing recommendation, but I hope the newborns middle name is Quarantine …

The pandemic is sure to turn one into a monk, a chunk, a hunk, or a drunk!

We barely had time to take our Covid decorations down, and the riot, wild fires and hurricane seasons started!

We want to know whoever started this Jumanji game in 2020, needs to please finish it quickly!

I am actually planning on staying up on New Year's Eve this year, not to see the New year, but to make sure this one leaves! I will then write a letter to this year, which will go something like this:

Dear 2020,
First of all, I want you to know I'm typing this with my middle finger …
I will also not be sending this on scented paper, since you have ruined that this year!
I hope that in some simple way, this makes you LYFMO (laugh your freakin' mask off) …
In all seriousness, we are lucky to have experienced this with you. Your chosen profession in the dental field has proven to be noble, relevant, and essential. We look forward to many more years together, and hope to look back at this year with some resolve, and maybe a few smiles.
Thank you, Happy Holidays, and Much Love,

__________
Drs. Hosea and Stachel




Stock photo credits: Iryna Veklich/Moment/Getty Images