Winner - New Build
Westover Family Dentistry
Winchester, Va.
by Jean Williams
Growing hasn't been a pain for Drs. Austin and Mitra Westover of Winchester, Va.-based Westover Family Dentistry. It's, in fact, been quite a blast.
The pair, now parents to four little ones, had been sharing space on a long-term lease with another dentist when their practice took off exponentially. The young partners in business and life decided it was time for expansion — into their own new-construction building.
"We weren't able to practice at the level that we wanted to, with all the technology that we wanted to incorporate into the practice," Dr. Mitra Westover said. "There wasn't room for it. We needed more than the four operatories that we were working in because we were getting so many new patients.
"We're young. We have another 30-plus years ahead of us. So, we thought, 'What better investment than to own our own practice and our own building?'"
The esthetic and space planning choices they made in bringing their vision to life caught the eyes of voters in the ADA's second annual Design Innovation Awards. They won top honors in the "new build" category.
The 6,023-square-foot building is in a good location, near a hospital, Dr. Mitra Westover said. The dental team includes the Westovers — whose family practice encompasses cosmetic dentistry, dental emergencies, implants, same-day crowns and orthodontics — two dental hygienists, four dental assistants and two front desk administrators.
Dr. Mitra Westover headed up the design aspects of the new construction project, while her husband, Dr. Austin Westover, focused on outfitting their practice with top-level dental technology.
Westover Family Dentistry Image Gallery
Hear more about this remodel directly from Fazio Architects
"It was a really exciting process for me because I've always loved design," Dr. Mitra Westover said. "Ever since I was a little girl, I would go to open houses with my Dad, and I was so aware of how certain designs made me feel, and I've always had a knack for design. If I wasn't a dentist, then I would want to be an architect or designer. So, it was a super fun process for me, not stressful whatsoever."
She chose a palette of cool blues, whites, tans and other soothing colors for the paint, furnishings and fixtures. A highlight of the space is the vaulted ceilings with exposed beams in the waiting area.
"It was important for us that our patients still felt as though they were in a boutique, hospitality environment when leaving the waiting room and entering the clinical zones," the Westovers said in a statement on their design choices. "Our goal was to have an open concept plan and dental suites without doors, while minimizing the visibility of dental equipment from patients' view and keeping the sound of equipment from echoing throughout the office. … Once our patients step into the individual dental suites, their focus is immediately drawn to the bespoke exterior landscaped area."
Incorporating advanced technology was also an important goal. Dr. Austin Westover outfitted the practice with a Solea laser; Phrozen Sonic Mini 3D Printer; and several Planmeca products, including a Planmeca PlanMill 50 S, Planmeca Emerald S scanner and Planmeca CBCT.
The Westovers hired Texas-based Fazio Architects for design and Whittington Construction to erect the building. "We started January 2019 with the design process," Dr. Mitra Westover recalled. "The planning process and the build took about two years. The building process was a little bit under one year."
The coronavirus had spread and COVID-19 had reached the level of pandemic by the time the Westovers moved into their new building.
"We moved into the building in May of 2020," Dr. Mitra Westover said. "We were forced to shut down the office for two weeks because of the pandemic, and during that time, since we didn't have any patients, we moved. My husband and I moved what we could to the new office. Construction was considered essential, so the construction process was not slowed down for us at all.
"Once (we) were allowed to start, we were in a brand new building. It was a fresh start and it was a blessing because we've been so busy from that point on. We've had so many patients."
The Westovers have both received the two rounds of the Pfizer COVID-19 vaccine. Before then and in the interim, they've practiced heightened infection control due to the pandemic.
Would you like to share this article?
Westover Family Dentistry Before and After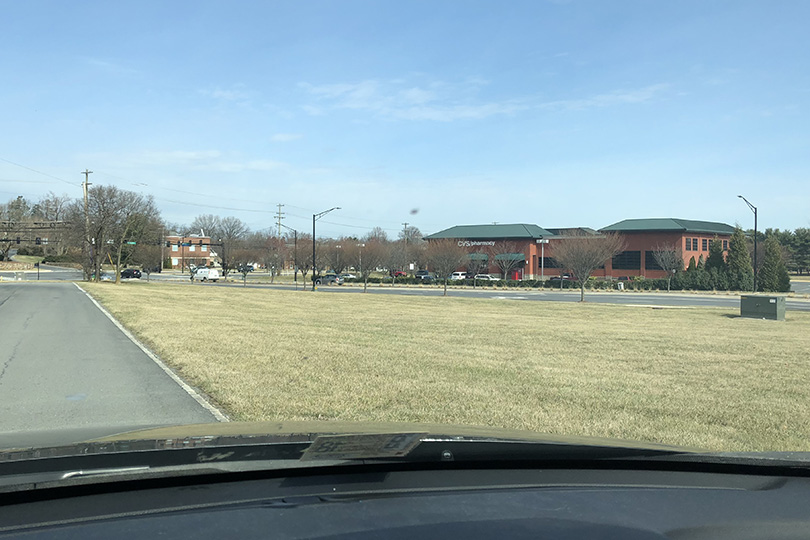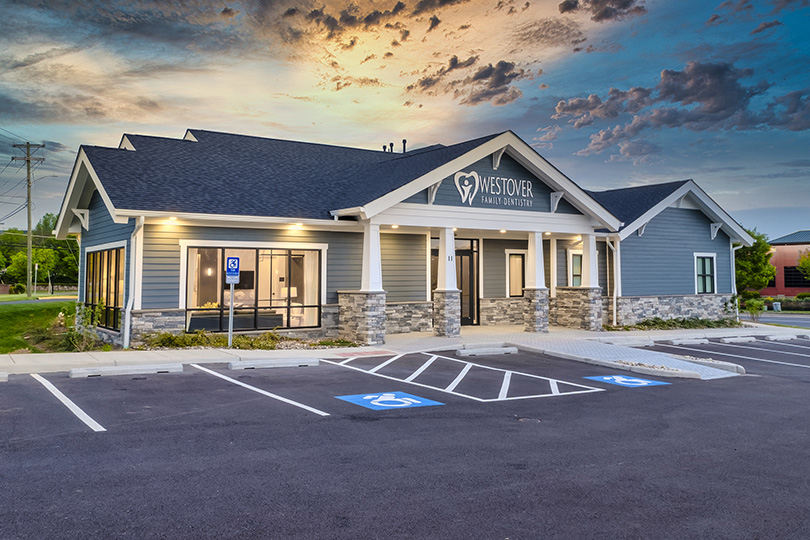 Other Award Winning Designs
All
New Build
Remodel
Bonus Webinar: 2019 Winners