Dr. Michael Gulizio
PARTNER
Dr. Steven Cordoves
PARTNER
Friend and Designer, Alex Vinash
Professional Architect Veronika Kan
of Studio VK Architecture
Finalist - New Build
Core Smiles
New York, NY
by Jean Williams
After deciding to relocate their New York City general dentistry practice, Drs. Michael Gulizio and Steven Cordoves moved just 15 blocks away. But, it may as well be another planet that they'd landed on as the 2000-square-foot space allowed them to spread their wings wider than ever.
The new space's buildout yielded attention-grabbing design features that made their Core Smiles one of seven finalists in the ADA's second annual Design Innovation Awards.
The pair drew upon traveling experiences for the space's eclectic esthetics. "I once stayed at the Yurbban Passage Hotel & Spa in Barcelona and fell in love with the design of the lobby," said Dr. Cordoves. "It made me feel a sense of calm and left me wanting to see more."
Using copious photos that Dr. Cordoves took of the hotel, the partners enlisted professional designers and branding experts to help them customize a look for their practice. "Dr. Gulizio and I curated furniture and light fixtures from all over the world and brought in art to make the space feel more like a boutique hotel experience," Dr. Cordoves said.
In the beginning, 12 years ago, Core Smiles was so small it had one entry and one closet for the whole staff. "We used to call it the spaceship office because it was designed by this designer who really maximized space," said Dr. Cordoves, a general dentist. "So, we were able to fit in three operatories, a small lab, sterilization and a bathroom. He did such a good job in designing it and making it feel open that we had space for everything. It was very interesting. That's why we called it the spaceship office because there was not an inch in that space that was not used up."
In their new space they've gained just over 1,400 square feet above that 590 square feet diminutive. Practically a behemoth comparatively, the new space allows for four operatories (one surgical and three restorative), three hygiene rooms, a dental lab, a cone beam computed tomography room, a sterilization room, a photo studio, a mechanical room, a conference/CE room, a staff locker room and two private offices.
Core Smiles Image Gallery
"When we designed this office, after being in that small space, we really knew all of the improvements that we wanted to make to really make the new office efficient," Dr. Cordoves said. "We implemented a lot of that design into the new space. So, you can imagine going from 590 square feet to 2000 square feet was amazing and that we were able to really create a nice flow for this new office."
Of great significance to the partners is that Core Smiles' staff now has room, well, for all of their stuff, not to mention a private entrance apart from the patients, Dr. Cordoves said.
"One of the things that was really hard in that small office, especially in this city where it gets cold, we only had one entrance and everyone had to put their coats and all their stuff into one small closet. It was kind of funny. You'd open the closet and it would be like one of those tinker boxes that sort of pop open when you open the door. It was crazy.
"We created a very long room where we have 16 lockers. Everyone has their own locker where they keep all their stuff. So the office always looks very tidy because everybody has space to put their stuff away and to change."
They also now have space to host continuing education sessions and study clubs. As dental academics who both teach at New York University—Dr. Gulizio, a prosthodontist, directs New York University's program for Advanced Esthetics & Occlusion, and Dr. Cordoves teaches in the NYU implant program—this is monumental for the pair.
"We have the ability now to have cameras in our operatories," said Dr. Gulizio, "to essentially record and transmit video to the conference room so that if we do over-the-shoulder or hands-on courses, people can sit in the conference room instead of having to hover over our shoulders while we're working and have a much clearer view of the procedure going on."
Dr. Gulizio said that Core Smiles is a very digital practice with a full range of capabilities, especially thanks to also having an on-site lab. "In terms of our efficiency of workflow, in our laboratory, we basically are able to do everything in-house because we have milling units," he said. "We use a CEREC milling unit. We have a CEREC acquisition unit for digital intraoral scans. We also have a 3Shape scanner and an iTero scanner as well. We can basically scan patients, whether it's for Invisalign or Sure Smile or digital smile design. We can scan them and then design everything using software. … So, we can print out models sometimes in less than 20 minutes."
They relied on other providers for additional equipment, including A-dec 500 chairs, exocad software and a Formlabs 3-D printer.
Would you like to share this article?
Core Smiles Before and After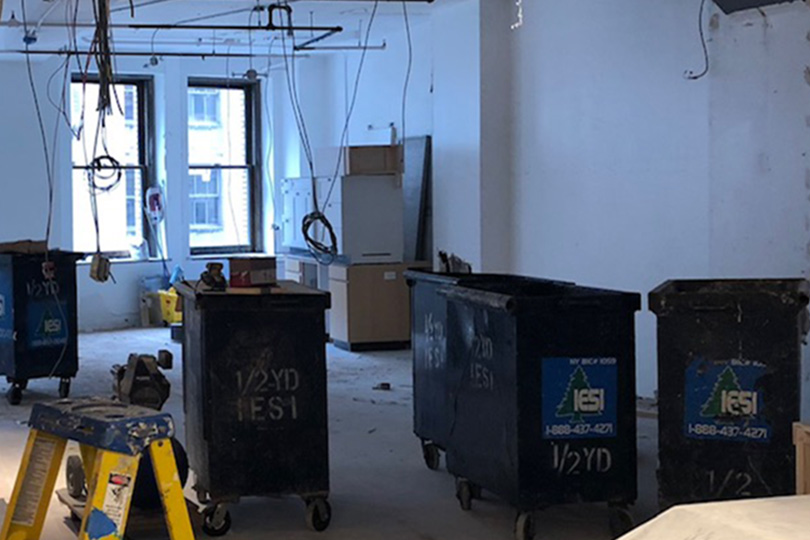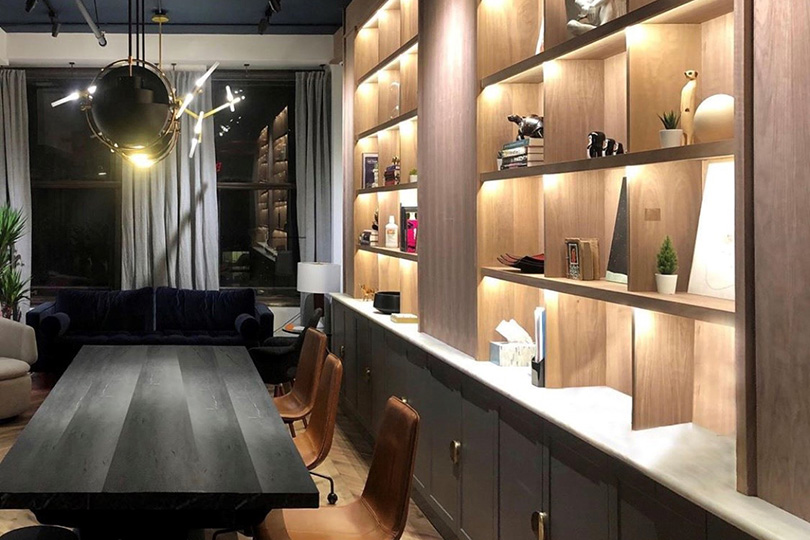 Other Award Winning Designs
All
New Build
Remodel
Bonus Webinar: 2019 Winners