Finalist - Remodel
Sprayberry Orthodontics
Auburn, Ala.
by Jean Williams
Dr. Scott Sprayberry took his Auburn, Ala., facilities from solemn to spry when he remodeled his orthodontics practice.
Deftly re-envisioning the 4,343-square-foot space on both the interior and exterior captured the imagination of voters in the ADA's second annual Design Innovation Awards competition landing Sprayberry Orthodontics as a finalist in the "remodel design category."
"I wanted to remodel my office to create a more open reception area and go from dark wall coverings and furniture to lighter wall coverings, furniture and fabrics in the interior," Dr. Sprayberry said. "I wanted the design to be warm, inviting and to accommodate the latest technology."
For patient comfort, Dr. Sprayberry made sure to de-emphasize the high technology that hums beneath the homey surface. He had already updated equipment before moving forward with plans to esthetically remodel his practice. More in need of refreshment were the overall look of the practice and the schematics for how they utilized space.
"We wanted to improve the function of our office by better utilizing the existing square footage," Dr. Sprayberry said. "The goal for the exterior was to completely update the building without doing a lot of structural changes."
Interior changes included removing walls and reassigning purpose to every inch of the building.
"We eliminated the chart room behind the front desk since we now store patient information on computers," Dr. Sprayberry said. "A small business office that was rarely used was eliminated. Removing the walls to these two rooms allowed us to vastly increase the size of our reception area that we made into a homier area.
Sprayberry Orthodontics Image Gallery
I would recommend getting a great design team early when remodeling an office.
Dr. Sprayberry
"My personal office was expanded by eliminating a small office and bathroom next to it and the old radiograph developing room became a much-more needed closet."
The furniture and walls, too, begged refreshment. "Many of our walls were covered with shiplap and painted a shade of white and most of our furniture was replaced after about 15 years of use with light wood furniture and lighter fabrics," Dr. Sprayberry said.
The results of his efforts are a bright, airy milieu awash in colors on the spectrums of spearmint, navy and other blues, yellows, burnt sienna and whites.
Dr. Sprayberry drew input from disparate sources, including fielding the opinions of family, friends and staff. He also hired a professional design team to aid his updates.
"I would recommend getting a great design team early when remodeling an office," he advised. "The designer needs to be a good listener and able to convert ideas into action promptly. I think it's important at the initial visit with the designer to have pictures available to show them what you have in mind.
"Of course, a trustworthy and competent general contractor is critical. My contractor has an engineering degree. He was very precise and always did what he said he would do in an efficient manner. Amazingly, I only closed my practice for the first two weeks of the remodel. We converted our staff break room to a small reception area and worked in the building during the remodel. My staff, contractor and designers were great."
Would you like to share this article?
Sprayberry Orthodontics Before and After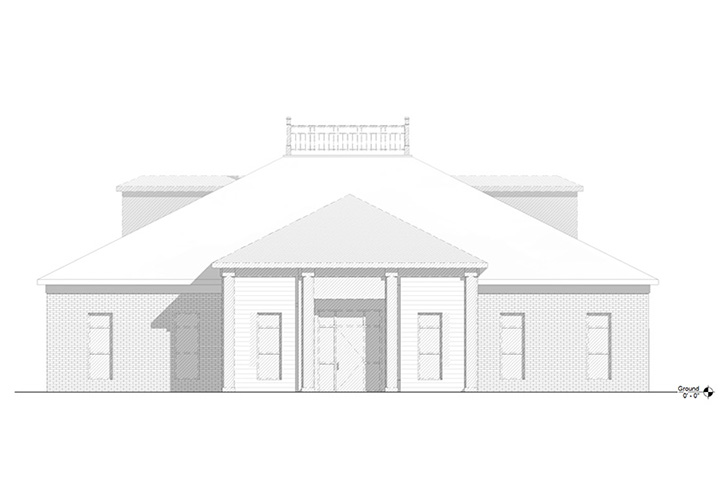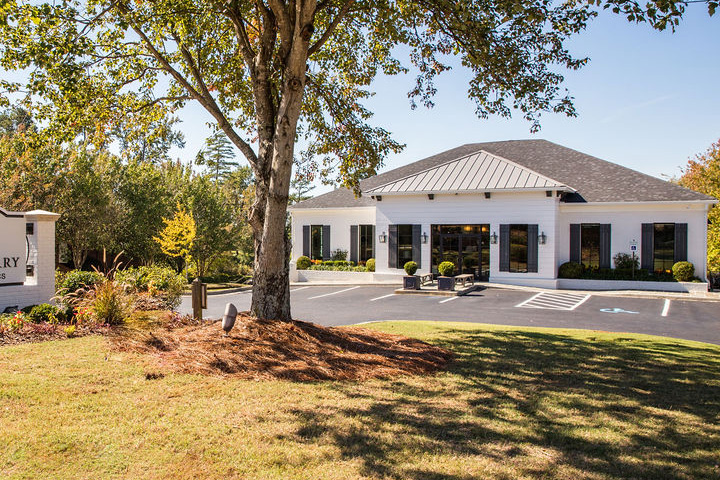 Other Award Winning Designs
All
New Build
Remodel
Bonus Webinar: 2019 Winners