Chart Your Path
Marketing success starts with leveraging the right tools, audience and platforms to maximize your messages, awareness and leadership position in the dental industry. It is why ADA Publishing has created a portfolio of leading media, multimedia and engagement tools at varying price points that can help drive success at every stage of a company's development – from start-ups to global brand leaders.
1. Make a Debut

When you enter the market for the first time, brand awareness and lead generation are two extremely important considerations and serve critical marketing functions.

What products consistently deliver value and results? Remember that the three tiers of ADA Vendor Showcase offers options and delivers your promotional message to more than 100,000 dentists who have opted in to receive alerts. It's a must when making an industry splash.
2. Launch a new product or technology

When your company is launching a new product to market, our members want to know about the development and new technology. Create industry buzz by leveraging a best-in-class webinar platform, build a lead generation campaign and advertise in nationally recognized digital and print publications. This trifecta helps your company demonstrate its industry leadership, awareness about brands or issues, offer instruction/education, generate leads through marketing automation and monitor key analytics to track progress.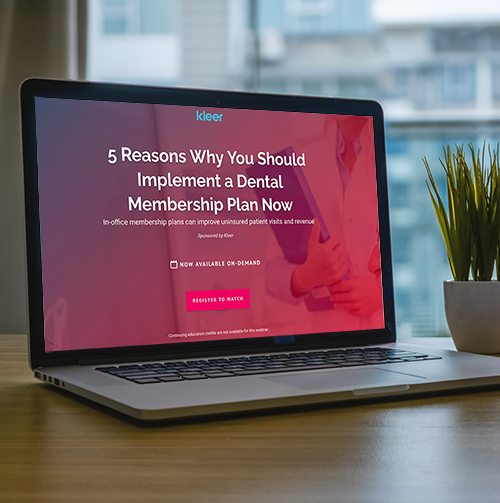 3. Capture mindshare and market share with a campaign

If your company's marketing goals are to advance its thought leadership position and drive engagement through a sustained and comprehensive marketing campaign, our sales and content teams can work with you to build a unique custom marketing program that leverages ADA's publishing brands, multimedia platforms and event capabilities.
We can help you dream and deliver a viable, holistic, highly effective campaign that combines traditional advertising, dentist participation, lead generation, multimedia and custom surveys.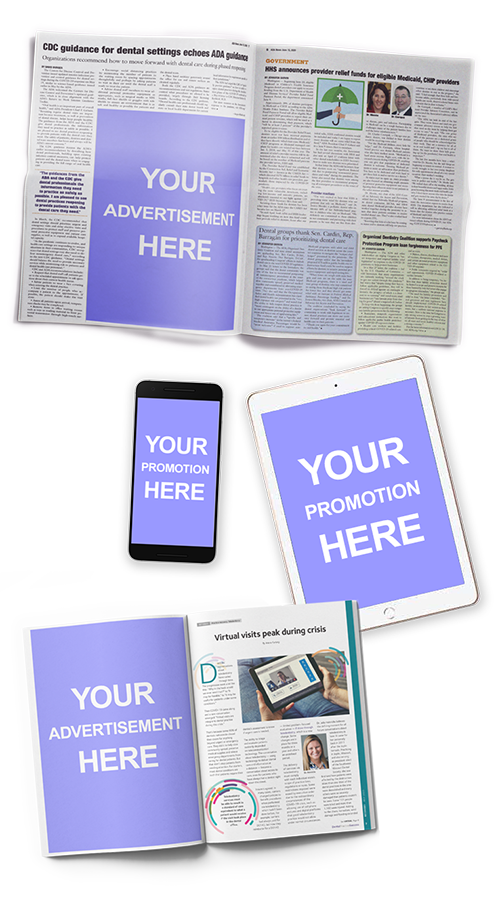 Chart Your Path
ADA media brands consistently deliver relevant insight to the most robust network of dentists in the United States. ADA News and JADA rank as the top publications in the industry (by a wide margin) as independently evaluated by key opinion leaders, average issue readers, reach and page exposures.

Take a targeted approach to media to drive your campaign's exposure and engagement in new ways.
Focus on ADA News
Every day, the ADA News team delivers online, in social media channels or in its print publication. As the need and consumption of news continues to grow, the news team is accelerating its online coverage and moving the frequency of its print publication to 12 times a year. Dentists tell us they want ADA News in print and digital formats, and we are committed to providing dentists the most timely, accurate information in multiple formats to help readers stay current on fast-changing industry developments.
Focus on JADA
JADA delivers insight and relevant peer-reviewed research on current and developing clinical topics in dentistry. For more than 100 years, JADA has been the leader in disseminating dental and dental science research. High-quality readership starts with a strong distribution network.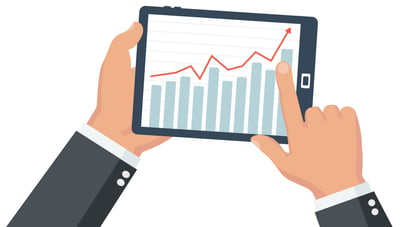 Measure Success
Measuring engagement with all digital content is the cornerstone to success management. ADA Publishing believes that understanding and meeting the needs of dentists will drive content and marketing success. Our previous campaigns have delivered strong engagement in our digital platforms.
Our Metrics
Some of the metrics we actively monitor and share about your campaigns, include: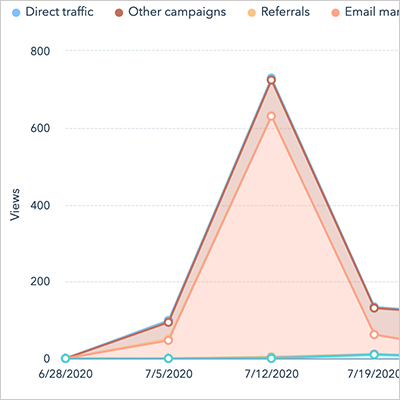 Sent

Open Rate

Click Rate

Delivery Rate

Bounce Rate

Unsubscribe Rate

Performance by Device Type (Opens, Clicks)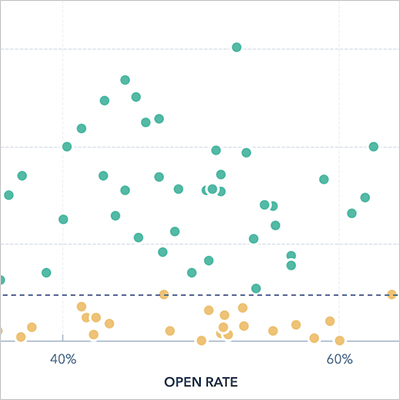 Performance Over Time

Tracking links from various ADA native posts

Search

Email Performance

Leads

Facebook retargeting results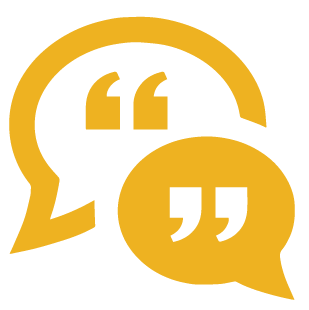 Turning Unengaged Contacts into LeadsWith a High-Profile Campaign
"We already had collected a high number of leads throughout the campaign, and were looking into a program that would help us reach dentists who had not signed up to receive a sample through one of our other channels yet. We were able to turn many previously unengaged contacts into leads, which we then converted into samplers and customers through our follow-up activities. I would definitely consider deploying a similar program again."—Senior Marketing Manager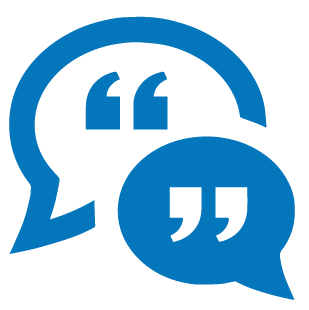 Outperforming in Many Ways
"We just launched a new piece of content with ADA and it has exceeded all of my expectations. First, the team was incredibly engaged when developing the content and deciding on a direction. When I saw the first draft, I didn't have a single edit! The writing was superb. That has never happened to me in my entire career. Furthermore, this ebook has outperformed any that I have launched before and new leads are delivered weekly. I could not be more pleased." —Senior Product Marketing Manager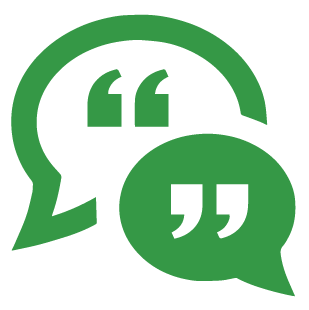 Vendor Showcase
"The ADA Vendor Showcase was the single most effective marketing tool. Within days after an email blast, our order books were full, and we were busy keeping up with demand. Working with Allen and his team was simple and professional, and his advice was priceless!" —Director, R&D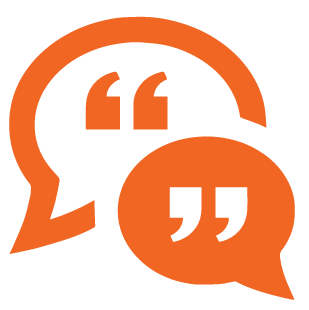 ADA News Delivered Strong Rate of Return
"ADA News provides a versatile advertising platform that demonstrates strength in readership through trusted dental industry news. The ADA publishes the industry's leading publications and also offers best-in-class digital opportunities. Since 2017, (our company) has delivered an annual average rate of return of 250% since investing in the various ADA News opportunities."—Director of Marketing & Commercial Integration