Dr. Benjamin Hellickson
Owner
Winner - Large Buildout
Mattson Hellickson Dental
Beaverton, Oregon
by Jean Williams
Drs. Samuel Mattson and Benjamin Hellickson, casually known by their patients as Dr. Sam and Dr. Ben, first met when they were 18 years old during their undergraduate college years at Oregon State University.
Their long association as friends evolved into their becoming professional colleagues as dentists but with a 10-year gap. Dr. Mattson became a dentist first and went into practice with his father, Jim, in 2004. A decade later, Dr. Hellickson left a career in the medical device industry and attended dental school at what became both their alma mater, University of the Pacific, Arthur A. Dugoni School of Dentistry in San Francisco, graduating in 2014.
Following Dr. Mattson's father's retirement, the friends ultimately became business partners as founders of Mattson Hellickson Dental and at the helm of a newly built 4,025-square-foot facility housing a burgeoning practice.
For their excellence in design choices in their practice space, voters in the ADA's third annual Design Innovation Awards chose Mattson Hellickson Dental for top honors in the Large New Build category.
As new practice partners, the old friends faced the challenge of whether to renovate or vacate the existing space settled by Dr. Mattson's father, located in a medical district. They ultimately opted for newer environs about two miles away in the city's center.
"With the old space, there were a couple of things that happened," Dr. Mattson explained. "There was a roof leak that ruined some of our equipment. That was the tipping point where Dr. Hellickson and I said, 'This place is gross. It needs to be renovated. Now might be a good time to be putting a new roof on.'"
"It was built in the late 70s," Dr. Hellickson said. "We initially planned a remodel and it just got to the point where we thought, wow, we would have to make so many concessions and so many compromises to fit into this building that we realize we can't do it. We're going to have to go look for another space."
Our desire to have our office feel welcoming from the outside as well as the inside was translated well with clean lines, warm wood tones, natural textures, and personal touches.
MH Dental
In 2018, they started searching and found a building that could fully fit their needs. "It got torn down to the studs; the roof was off and the ground was out of it," Dr. Hellickson recalled.
Collaborating on the dental practice design were dentists' wives and Guggenheim Architecture + Design Studio. Their final build out by Northwest Contractors includes 12 operatories, sterilization galley, and two distinct entrances and lobbies.
The practice team finally moved into the new offices in November 2019, just about four months before the COVID-19 pandemic started shutting down businesses, including dental practices (except for non-emergency treatments).
An unusual design feature is an indoor/outdoor waiting room made possible by a sliding door that opens to a patio setting. That design aspect facilitated treatment, especially prior to COVID vaccinations, as they saw patients during the early stages of the pandemic.
In efforts to revitalize downtown Beaverton, the city chipped in to help businesses fortify their operations there. The city also awarded Drs. Mattson and Hellickson $35,000 in financing to facilitate the move to the new location and to complete the award-winning new buildout.
The partners also wrote about the practice's presence in the community: "We took extra care in the design of the exterior as we are in a very walkable area of downtown Beaverton directly next to restaurants and a farmers' market. Our desire to have our office feel welcoming from the outside as well as the inside was translated well with clean lines, warm wood tones, natural textures, and personal touches."
Special decor touches include art by local artisans, Pacific Northwest photography and memorabilia, a vintage Ms. Pac-Man game console in the lobby, custom tile reading "Brush and Floss" in the bathroom, and custom wood furnishings — stools, a conference room table, etc. — made from a removed tree that actually used to vex their old location.
The tree's remnants are now featured throughout the new office. "It was a white oak that we had to take down from the old practice," Dr. Hellickson said. "It was ripping up a bunch of pavement. When it was being cut down, I talked to the tree-cutting company and said I want a huge chunk of this. It's featured throughout the office."
Both dentists coach their children's athletic teams and are big fans of local sports teams as well as being athletic themselves. This part of their personality also shows up in the interior design, including wall hangings and sports memorabilia.
Aside from the more pleasing aesthetics, the new buildout has facilitated an upgrade in the practice's technology. The partners opted for
A-dec dental chairs
and operatory cabinetry; and Dentsply Sirona for Primescan® digital impression scanner, CEREC Primemill, and a CBCT system.
"We've moved from analog dentistry, traditional impressions to digital impressions," Dr. Mattson said. "That has been wonderful. I know from doing traditional, analog dentistry for 17 years, to make that switch was for me a huge leap. … We decided to do that and install CEREC in the practice and do same-day crowns. We're loving that. I think that's been the biggest driver for patient satisfaction. Patients are blown away by the technology. They [say], 'Wow, I can't believe I don't have to come back for another appointment.'"
In February 2022, Drs. Mattson and Hellickson were interviewing to find a third dentist to Mattson Hellickson Dental. They are seeking an endodontist who will be able to operate with some semblance of autonomy due to design planning that included a lobby and entrance with its own front desk.
Would you like to share this article?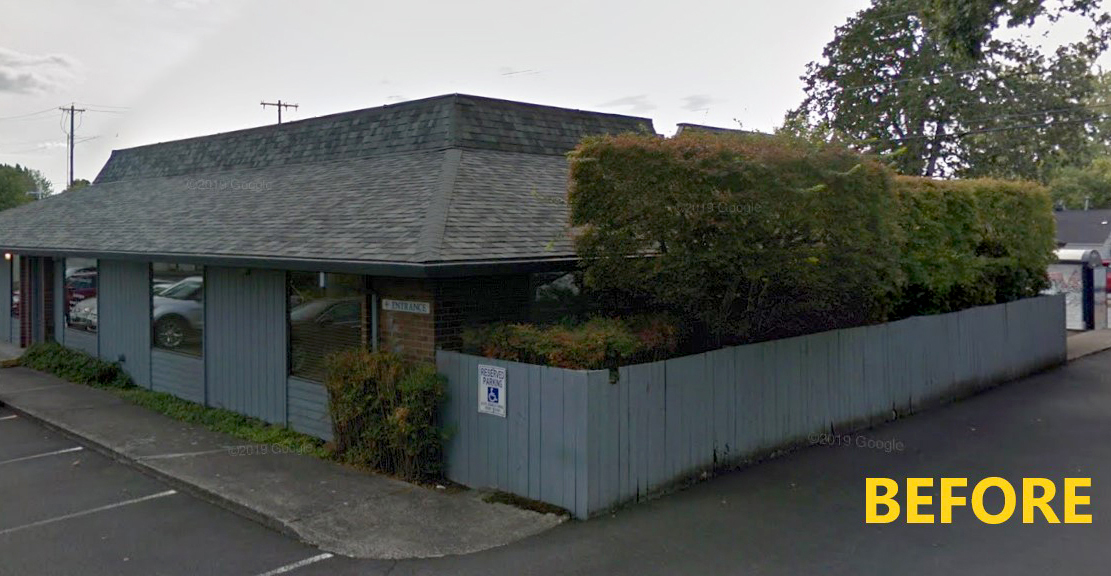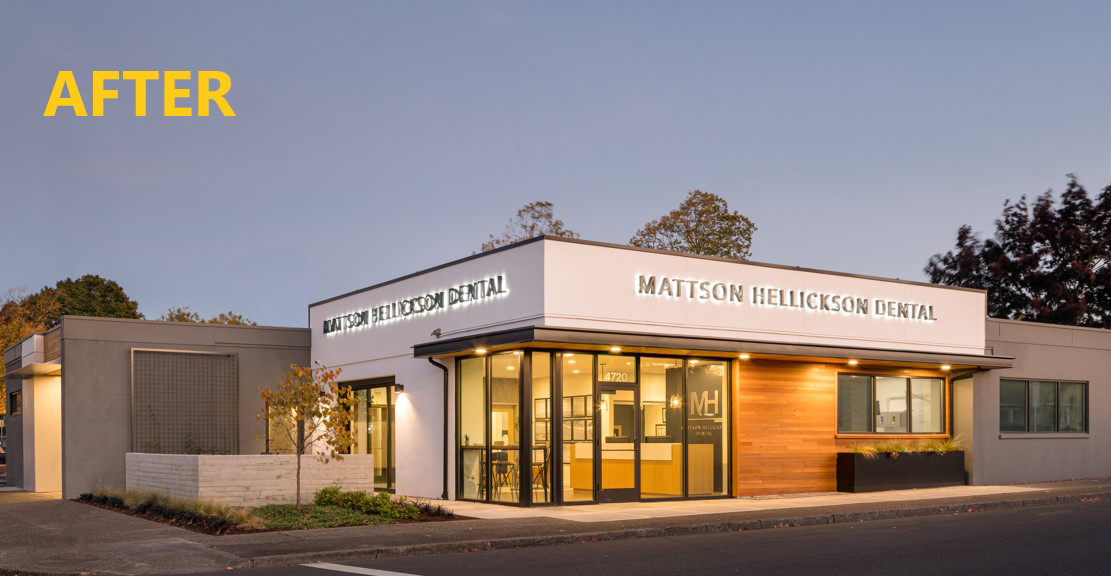 2021 Award Winning Designs