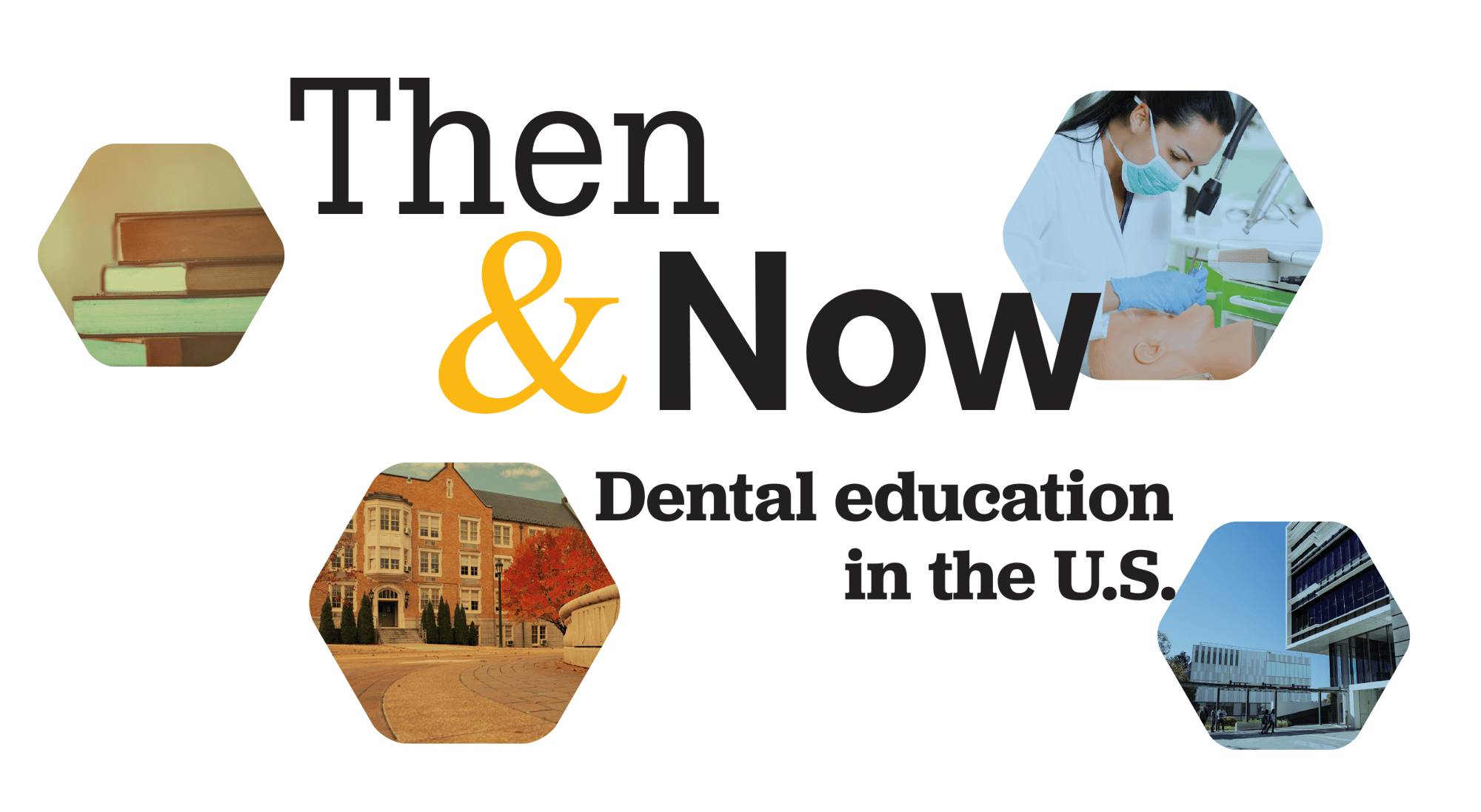 Average cost of four years of dental school
THEN
Public schools in 1969-70:
$42,618
Private schools:
$84,768
(Adjusted for inflation) THEN
1980:
$58,603
(Adjusted for inflation) Number of dental students
THEN
16,555 Enrolled in the 1969-70 academic year


THEN
Class of 1990 graduates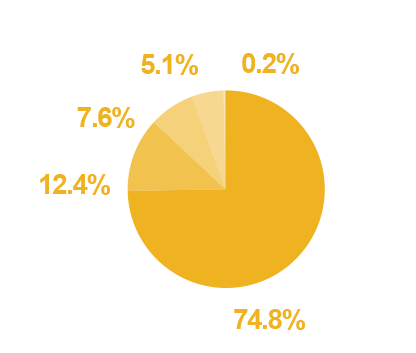 Number of international dental graduates
admitted to U.S. dental schools
Gender breakdown of dentists pursuing
advanced dental education programs

Mean GPA of dental school applicants National Board Dental Examinations
THEN
In 1938,
11
states accepted
the results of the NBDE

In 1960,
33
state boards and the District of Columbia accepted the NBDE

Nonpatient-based dental licensure exam
THEN
1
STATE

In 2010, only Minnesota accepted the Canadian OSCE, a nonpatient-based dental licensure exam. It was only acceptable for University of Minnesota dental school graduates or Canadian dentists applying for licensure.

NOW
21
STATES

As of July 2021, 21 states and the District of Columbia accepted a manikin-based licensing examination.

Six states have also fully or partially adopted the Dental Licensure Objective Structured Clinical Examination, or DLOSCE, which utilizes 3D models to assess candidate's clinical judgement and skills.
THEN
1999-2000 school year
267,318
total clock hours, an average of 4,860 per program.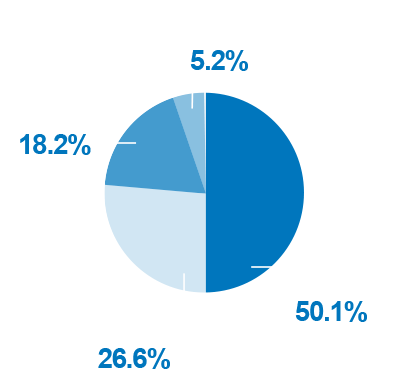 ADA Library & Archives, Health Policy Institute, American Dental Education Association, CODA, Joint Commission on National Dental Examinations, Council on Dental Education and Licensure.
Temple University dental students courtesy Dr. Jay Freedman, University of Oregon Dental School Historical Collections and Archives, Petrified Collection/Stockbyte/Getty Images, Sshepard/E+/Getty Images, Ancika/iStock/Getty Images Plus, zoranm/iStock/Getty Images Plus, werayuth/iStock/Getty Images Plus