Sodium hypochlorite, chlorhexidine and endotoxin levels

A systematic review of dental literature and a meta-analysis reported in the Janaury issue of International Endodontic Journal concluded that use of sodium hypochlorite achieved lower endotoxin levels than chlorhexidine during chemomechanical preparation of root canals.
"Several chemical substances have been proposed and used as irrigants during the chemomechanical preparation of root canals, including sodium hypochlorite (NaOCl), chlorhexidine (CHX) and ethylenediaminetetraacetic acid (EDTA)," researchers wrote. "NaOCl is the most widely used chemical auxiliary substance in root canal treatment because of its effective antimicrobial activity, ability to dissolve organic tissues and its reasonable price combined with availability from several commercial sources."
Based on PICO principles, researchers constructed the following research question to guide them: Population (patients with the need of endodontic treatment due to root canal infection in permanent teeth), Intervention (chemomechanical preparation during endodontic treatment), Comparison (chemical auxiliary substances—NaOCl and CHX—used during chemomechanical preparation), and Outcome (reduction of endotoxin).
From that standpoint, researchers ultimately aimed to address the following question in their systematic review: In patients with primary endodontic infection, is there a statistically significant difference in the endotoxin levels after chemomechanical preparation with NaOCl or CHX?
Significantly, researchers declared, "Lipopolysaccharide [LPS], an outer membrane component of Gram-negative bacteria predominantly involved in root canal infection, is an important mediator in the pathogenesis of apical periodontitis by mediating tissue destruction and enhancing the sensation of pain in endodontic infections. … This review aimed to obtain information about reduction in LPS by NaOCl, the most widely used endodontic irrigant, and CHX, a potential chemical auxiliary substance applied in root canal treatment… ."
The researchers registered their systematic review with PROSPERO, the public registry of systematic reviews, and conducted it in accordance with the Preferred Reporting Items for Systematic Reviews and Meta-Analyses.
Search strategy included identifying clinical trials in electronic databases from their start dates through March 2017, including MEDLINE via PubMed, Scopus, Web of Science, and the Cochrane Library.
Researchers included articles only if they met the following criteria: compared the effectiveness of NaOCl and CHX on endotoxin reduction, made the comparison in permanent teeth, the infections were primary in nature, made a measurement of endotoxin levels before intervention, were in vivo studies in humans, and were published in English. In case of disagreement regarding an article, the 2 independent reviewers reached consensus after consulting with a third reviewer.
The systematic reviews' 3 authors used guidelines from the Centre for Evidence-Based Medicine, University of Oxford in the United Kingdom, to assess risk of bias. For quantitative synthesis, they used the Cochran Q test and I2 statistics to assess heterogeneity.
Finally, they identified 4 clinical trials for the systematic review.
They ultimately determined that chemomechanical canal preparation with both, NaOCl, and CHX reduced endotoxin levels compared with initial levels in primary endodontic infections, but endotoxin levels were lower when NaOCl was used during chemomechanical preparation than when CHX was used.
Read the original article here or contact the ADA Library & Archives for assistance.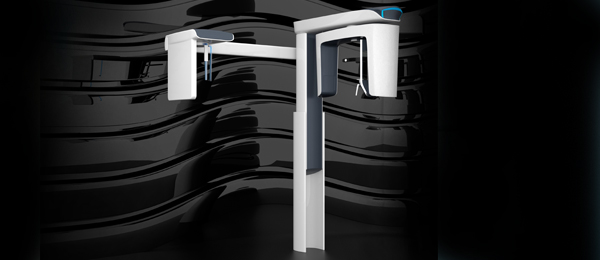 CBCT, traditional radiographs and periapical lesion detection

Cone-beam computed tomography (CBCT) was reported in endodontic outcome studies to be 2 times more likely to reveal periapical lesions than traditional radiographs, according to researchers who conducted a systematic review of the dental literature comparing endodontic outcomes using CBCT with those of intraoral radiography. They reported their findings in the November issue of Journal of Endodontics.
In structuring their systematic review, the researchers considered previous authors' reports that CBCT imaging has superior sensitivity and specificity in detecting lesions. They also considered a previous systematic review that reported no studies have been conducted to justify and quantify standard use of CBCT imaging versus traditional radiography in diagnosing periapical lesions. They established that, thus, their focus was to evaluate the relationship between CBCT imaging and intraoral periapical radiography on endodontic outcomes, including healing outcome, when comparing the 2 imaging modalities.
Using a PICO framework, standard for patient population, intervention, comparison, and outcome, the researchers built their study on the central question, "When compared with periapical radiography, how does CBCT imaging influence the nonsurgical endodontic treatment (NSRCT) outcome?"
Their PICO question variables were Population, patient who had NSRCT; Intervention, CBCT imaging; Comparison, periapical radiography; and Outcome, healing and healed category.
The researchers also posed the question, "For patients who underwent NSRCT, what is the difference in the outcome comparing CBCT imaging and periapical radiography?"
They developed their systematic review protocol according to established guidelines and prepared and registered on PROSPERO. They used the Cochrane Collaboration's tool for assessing risk of bias, the Oxford Systematic Review Appraisal Sheet, Critical Appraisal Skills Programme, Newcastle-Ottawa Quality Assessment Form for Cohort Studies, and the Grading of Recommendations Assessment Development and Evaluation system to grade evidence and ensure accuracy of data analysis. Searched electronic databases included MEDLINE, Embase, Cochrane, and PubMed. Also, researchers manually searched the gray literature and textbooks.
Included articles met the criteria of being NSRCT outcome cohort studies published in English, in peer-reviewed scientific journals from 1997 through 2018; studies with a control group (periapical radiography); studies with a follow-up of at least 1 year; and studies in which the outcomes were defined in terms of radiographic results. Researchers excluded case reports, case series, cross-sectional studies, laboratory studies (cadaver), animal studies, and any studies that failed to meet the inclusion criteria.
With no disagreements between the 2 reviewers, 6 articles met inclusion criteria with low to moderate risk of bias. The odds that CBCT imaging would locate a periapical lesion in endodontic outcome was reported as 2 times more likely than traditional radiography (odds ratio = 2.04; range, 1.52-2.73), the authors wrote.
Read the original article here or contact the ADA Library & Archives for assistance.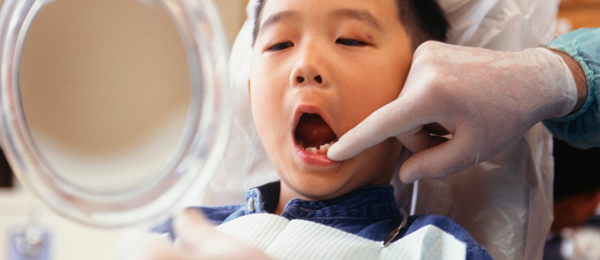 Relationship between dental trauma and new injury
Brazilian researchers conducted a systematic review of dental literature and a meta-analysis and concluded that previous traumatic dental injuries (TDI) predispose patients to new episodes. Their review was published in the February issue of Dental Traumatology.
Describing TDI prevalence as variable, researchers wrote that it is a common health problem that affects a large part of the younger population. They cited an estimate from a previous systematic review that puts TDI prevalence at a mean of 17.5% but stated it could affect up to 62.1% of preschoolers.
"Previous studies have shown that older children, those with overbite or overjet, with inadequate lip coverage, and overweight/obese children, are more likely to have TDI," researchers wrote.
With an emphasis on children and adolescents, the researchers aimed to verify scientific evidence concerning previous dental trauma as a risk factor for new TDI.
They designed a PICO/PECO question based on observational studies that included (P) children or adolescents (E) with prior exposure to some TDI (C) compared with those without prior exposure to TDI (O) to determine the association between previous TDI and new episodes of TDI (recurrence or first episodes).
They registered the systematic review in the PROSPERO database in accordance with guidelines of the Preferred Reporting Items for Systematic Reviews and Meta-Analyses. An expert librarian guided the search strategy, and the researchers searched 4 electronic databases up to June 2017, including PubMed, Scopus, Latin American and Caribbean System on Health Information Sciences/Bibliografia Brasileira de Odontologia, and Web of Science. They also searched gray literature using OpenGrey.
Medical Subject Heading terms and synonyms helped maximize the search for articles and avoided imposing any restrictions.
Researchers did not restrict languages or publication dates in their electronic database searches.
After resolving any disagreements on eligibility of any studies, 2 reviewers determined that 5 studies, from an initial 9,278 potentially relevant ones, met inclusion criteria and survived qualify assessment and risk of bias sorting. But, researchers included only 4 of the 5 in their quantitative synthesis. All were prospective observational studies, and all also found statistical significance between the occurrence of previous dental trauma and new episodes of TDI.
Ages of participants in the studies ranged from 1 through 13 years old. Locales where data collection took place included schools and vaccination campaigns, although 1 of the studies did not report the locale of their data collection.
Researchers' main conclusion was that a history of TDI increases risk of experiencing new episodes. "When dental trauma appears in the dental office, preventive measures must be adopted in order to avoid new cases of TDI, thereby avoiding greater consequences for children and adolescents," they wrote.
Read the original article here or contact the ADA Library & Archives for assistance.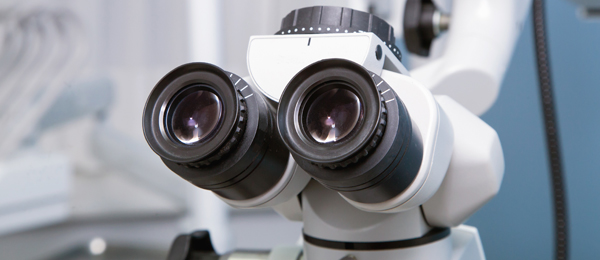 Endodontic microsurgery, microresurgery outcomes compared
A retrospective study comparing the outcome of endodontic microresurgery with that of primary endodontic microsurgery determined that they are comparable. Korean researchers reported these findings in the November issue of Journal of Endodontics.
In the study, researchers define endodontic microresurgery as microsurgery performed after a failed prior apical surgery and characterize it as rare.
"Only a few studies have reported the clinical outcome of micro-resurgery in a relatively small number of cases," researchers wrote.
They cited a few studies on clinical outcome of microresurgery and reported conflicting results from the few available cases. "Considering these conflicting results and the assessment of a limited number of cases, we believe it is necessary to evaluate the outcome of endodontic micro-resurgery in a larger sample of patients and compare the findings with those for primary endodontic microsurgery," they wrote.
They conducted their study at the Department of Conservative Dentistry, Yonsei University College of Dentistry and Dental Hospital, in Seoul, Republic of Korea. Their methodology included search of a clinical database for patients who had undergone endodontic microsurgery performed by a single operator from March 2001 through October 2016. The researchers reviewed the clinical and radiographic records of each patient. They based eligibility for the study on a set of inclusion and exclusion criteria.
To be included in the study, cases had to meet the criteria of endodontic microsurgery with preoperative, intraoperative, and postoperative records and follow-up radiographs; a lesion associated with a single root and not involving adjacent roots; teeth without cracks or root perforation; use of calcium silicate-based material as root-end filling material; and availability for a follow-up examination after a minimum of 1 year.
The 2 exclusion criteria were inadequate (< 3 millimeters) root resection or root-end cavity preparation due to a preexisting post or other rigid material within the root canal and extraction of teeth for reasons other than endodontic problems.
Researchers classified the cases into 2 groups based on the history of previous apical surgery. The primary microsurgery group included cases of first surgical endodontic treatment. The microresurgery group included cases with a history of apical surgery and evidence of root-end resection or root-end filling on preoperative periapical radiographs or during surgery.
Of 571 cases of endodontic microsurgery, 498 were primary microsurgery and 73 were microresurgery cases. The researchers matched 146 cases of primary microsurgery with 73 cases of microresurgery through 2:1 propensity score matching. They found estimated 5-year success rates of 91.6% for primary microsurgery and 87.6% for microresurgery.
Aside from finding comparable outcomes between primary endodontic microsurgery and endodontic microresurgery, researchers significantly determined tooth type to be the only contributing factor for the outcome of microresurgery, with molars identified as significantly associated with risk of experiencing failure (hazard ratio, 8.53; P = .002).
Read the original article here or contact the ADA Library & Archives for assistance.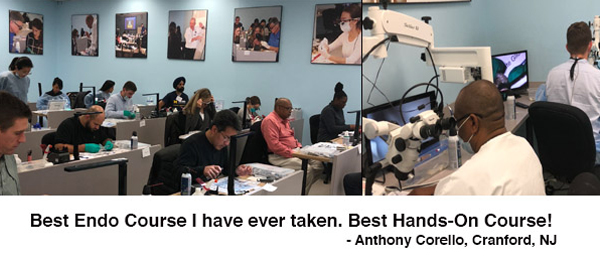 "Best endo course," "best hands-on course"
Essential Dental Seminars announces "Intense Endodontics: A 2-Day Hands-on Workshop" 2019 dates and national courses in your area.
Essential Dental Seminars 2-day seminars helps dentists better understand how to tackle those tough endodontic cases. These intense courses focus on hands-on techniques, give attendees the opportunity to learn from leading endodontists and educators. Attendees will "learn by doing" in this newly renovated and upgraded hands-on facility.
For complete information, course dates, and dozens of attendee testimonials, visit essentialseminars.org.
Optimizing Pediatric Airway Health: The Critical Role of Dentists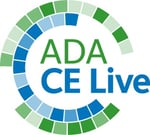 March 3-4, 2019
ADA Headquarters — Chicago, IL
There's still time to register for the second ADA Children's Airway Conference. This conference offers 10.5 hours of continuing education credit and will guide the general, pediatric and orthodontic practitioner in the significance of sleep-related breathing disorders in children and how the ADA policy statement on the Role of Dentistry in the Treatment of Sleep Related Breathing Disorders directs them to address the issue. Click here for more information and to register.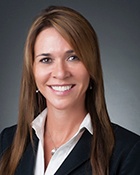 The consulting editor for JADA+ Specialty Scan — Endodontics is Dr. Susan Wood, Diplomate, American Board of Endodontics.
JADA+ Specialty Scans and JADA+ Scans
JADA+ Specialty Scans and JADA+ Scans are quarterly newsletters updating dentists on the latest research in selected specialties and disciplines in dentistry. ADA Publishing and the consulting editors from the represented specialties and disciplines aggregate and summarize research from previously published materials, each item attributed to its publication of origin. JADA+ Scan specialties and disciplines include endodontics, healthy aging, oral pathology, orthodontics, pediatric dentistry, periodontics, prosthodontics, radiology, cosmetic/esthetic and osseointegration. View past issues here.
Editorial and Advertising Policies
Any statements of opinion or fact are those of the authors and do not necessarily reflect the views of the American Dental Association. Neither the ADA nor any of its subsidiaries have any financial interest in any products mentioned in this publication. Any reference to a product or service, whether in advertisements or otherwise, is not intended as an endorsement or as approval by the ADA or any of its affiliated organizations unless accompanied by an authorized statement that such approval or endorsement has been granted.
All matters pertaining to advertising should be addressed to the advertising sales manager, Sales and Marketing Department, American Dental Association, Publishing Division, 211 E. Chicago Ave., Chicago, IL 60611, 1-312-440-2740, fax 1-312-440-2550. All advertising appearing in ADA publications must comply with official published standards of the American Dental Association, a copy of which is available on request.