Introduction: Arginine, A Breakthrough Technology Fighting the Caries Epidemic
I am delighted to write the editorial introduction to this special outsert of JADA+ composed of a series of papers that explores and describes the use of arginine as a new active in the fight against dental caries. Each of these papers is based on presentations by the authors at a July 22, 2021 Colgate Symposium at the International Association of Dental Research (IADR) meeting. This summary provides the briefest overview of the manuscripts presented in this collection, which I would encourage you to read in detail. The collected scientific knowledge and expertise that the authors bring to this special monograph make the collection an important resource for students, faculty, and experienced practitioners alike.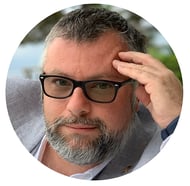 Nigel Pitts, BDS, PhD, FRSE
Improved understanding of the dental caries process and how to manage risk have led to the development of practical "4D" tools to help prevent and...
Arginine and the Healthy Oral Microbiome
View all the articles in this monograph in an easy-to-access pdf format. This outsert was published and distributed with the July issue of JADA.
Video Presentations from IADR 2021
Presenter: Dr. Nigel Pitts
Early detection of caries is now seen as a vital component of caries assessments in both public health and clinical practice. The evolution of...
Presenter: Dr. Mark S. Wolff
As researchers learn more about the dental biofilm and its characteristics, dentistry is able to develop new methods to disrupt the biofilm, prevent...
Presenter: Dr. Robert Burne
Dental caries is well established as an ecologically driven disease. Given the combination of the clinical successes with arginine to date, the...
Presenter: Dr. Wenyaun Shi
The caries-preventive effect of arginine can be attributed to its ability to improve plaque pH stability, inhibit virulence factors of cariogenic...
Presenter: Dr. Maria Ryan
Fluoride and a new active arginine offer the practitioner and consumers multiple options, including fluoride alone, arginine alone, or the...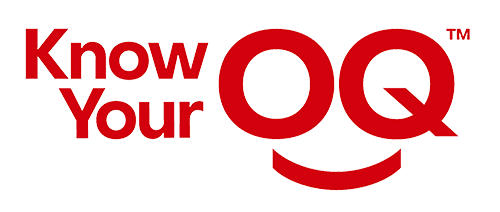 Hosted by Colgate-Palmolive's Chief Clinical Officer Dr. Maria Ryan, the first of this Get to Know Your OQ Health Series features Dr. Rena D'Souza, Director of the National Institute of Dental and Craniofacial Research, about a landmark NIDCR report.
In this interview, Dr. Nieca Goldberg, a nationally recognized pioneer in women's heart health, talks about a myriad of ways dentists and physicians can work together to improve overall health. The Get to Know Your OQ Series is hosted by Dr. Maria Ryan of the Colgate-Palmolive Company.
In this interview, Marko Vujicic, Chief Economist and Vice President of the American Dental Association's Health Policy Institute, outlines efforts to incorporate oral health into essential primary care.
Dr. Judi Haber, an internationally recognized leader in psychiatric nursing, offers insight on the relationship between dental professionals and nurses, opportunities for integrating oral care and primary care, and why an interconnected approach is key to making a greater health impact.
In this interview, Dr. George Kitsaras, Lecturer in Behavioural Science & Chartered Psychologist at The University of Manchester focuses on brushing habits and how to encourage healthy oral health habits for children.
In this interview, Dr. Peter Loomer, Dean of UT Health San Antonio School of Dentistry, focused on the importance of oral health education for women and girls and the impact that the East Africa Oral Health Initiative has had in connection to oral health disease prevention.